Paul Newman Week
2006 Moroso Fun Day
September 24, 2009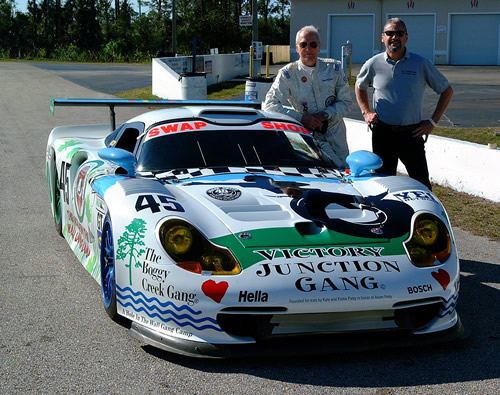 February 7, 2006 Paul came to another one of our Fun Days at Moroso Motorsports Park.
Here's Kevin and Paul posing by the Gunnar G99. Paul loved to drive this car and he especially
loved it because it displayed the logos of all the "Hole in the Wall Gang Camps".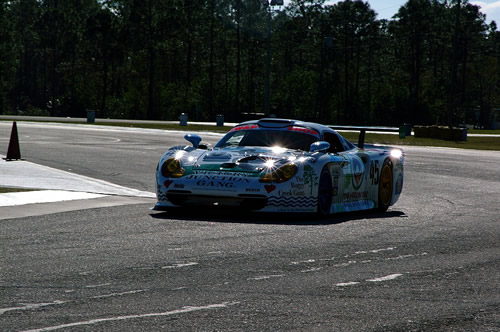 Hole in the Wall Camps and programs serve children that are living with a serious medical condition.
The severity of the campers' illnesses varies from child to child. Through intentional programming
and therapeutic recreation, traditional camp programs are designed to foster self-confidence,
enhance coping and resilience, and help them reach beyond the limits of their medical condition.
If you are interested in donating, there may be a camp near you:
Double H Ranch, NY; The Hole in the Wall Gang Camp, CT; Barretstown, Ireland;
Camp Boggy Creek, FL; L'Envol, France; The Painted Turtle, CA; Victory Junction, NC;
Over the Wall, United Kingdom; Dynamo Camp, Italy; Bator Tabor, Hungary; and Jordan River, Israel.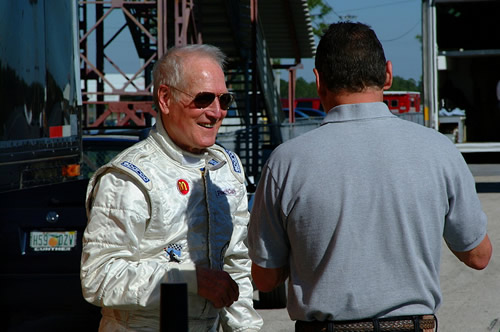 We always loved putting that smile on Paul's face by
providing him with his favorite race car for an afternoon.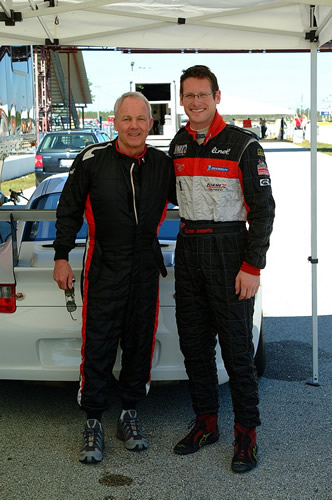 Stan Barrett and Gunnar
One of Paul's good friends, Stan Barrett was also at the track.
"On December 17, 1979 Stan Barrett was strapped into the cockpit of the
Budweiser rocket car waiting to make a final run in an attempt to be the
first person to drive a land-bound vehicle faster than the speed of sound."

Paul is getting ready for his turn in the G99.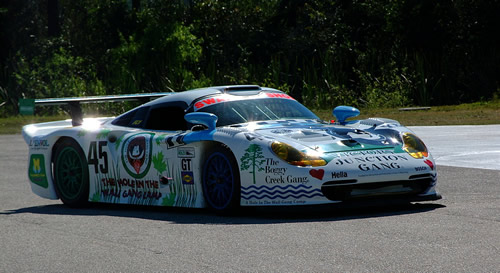 "I've never had any physical grace," Paul insists.
"I've done all kinds of sports, boxing, skiing, tennis -
everything - and I have no physical grace.
The only time I've ever felt graceful doing anything was when i was in a car.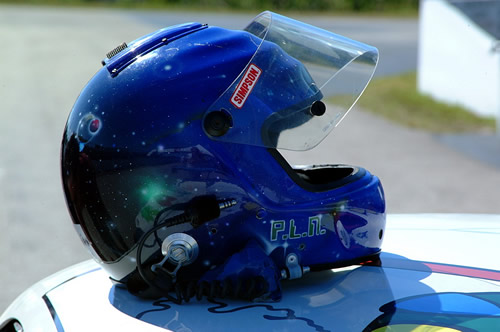 His helmet has evolved a little, but still remains
the same basic design painted by his daughter years ago.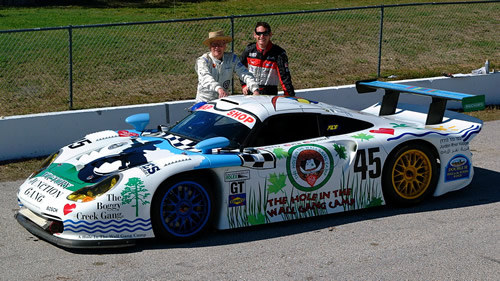 Even though Paul is gone, he will never be forgotten at Gunnar Racing.