Motor Trend Vehicle Test
Coming in the October Issue
July 1, 2004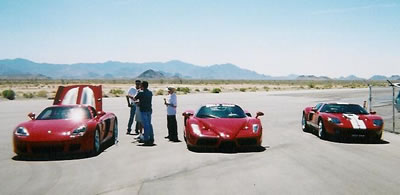 If you are going to go to the Arizona desert in late June, it might as well be to see three great country Super cars (Germany, Italy, and America). On the left is the Porsche Carrera GT, in the center is the Enzo Ferrari, and on the right is the new Ford GT (also known as the GT 40). The test was held at the Ford Motor Company Proving Grounds outside of Kingman, Arizona. We were all here for a Motor Trend Magazine road test which will hit the stands in the October issue.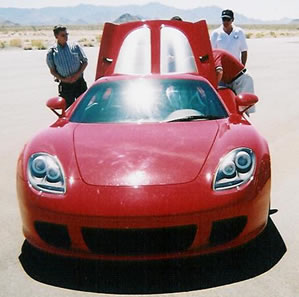 It was most exciting for me to see the Porsche and my long time friend, Bob Carlson, let me drive it.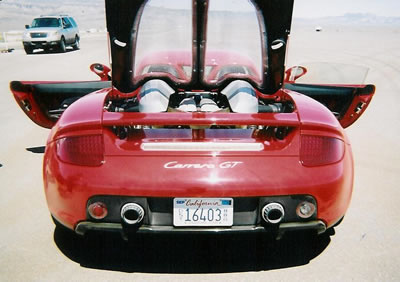 The Porsche and the Ford were represented by Factory Tech Specialists, who took care of their cars during the test. All of these guys are brilliant engineers and technicians. Bob Carlson, Porsche North America PR Boss, represented the GT with Bill, the tech man.
These pictures were taken by my disposable Kodak camera. I'll let Motor Trend do the story.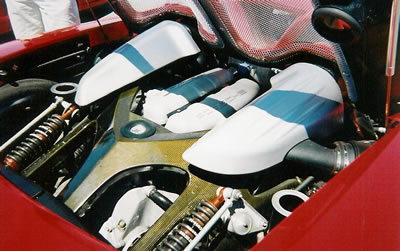 Simple shots, but not simple cars.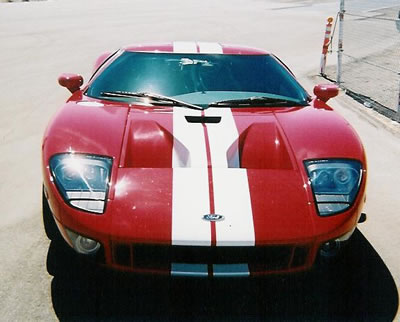 The Ford was represented by Kent Harrison, Performance Development Supervisor and Dan Paeth (Super Dan). Dan was responsible for assembling the prototypes. Kent told me that nobody knows the GT better than Dan. These guys were awesome! The car speaks for itself.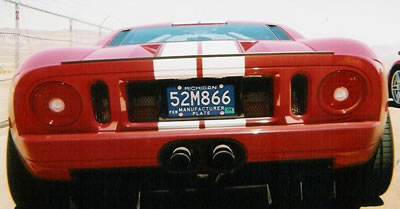 A little crooked, not the car, the photographer.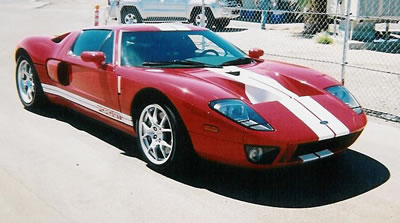 Can you say retro?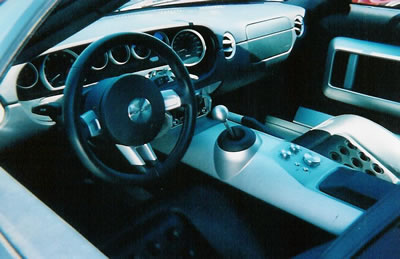 Can you really say retro??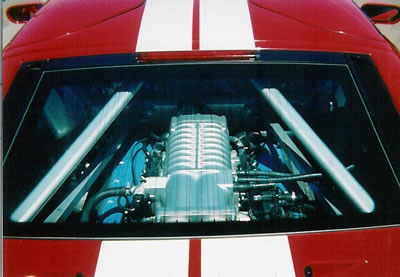 Super charged and all.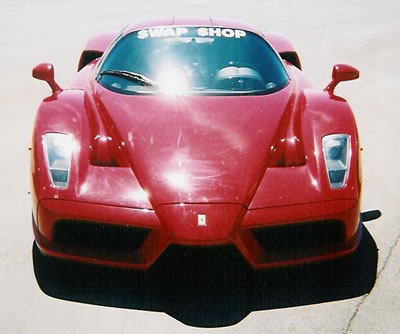 I was invited by my old mate, Preston Henn, to be his technical advisor representing the Enzo Ferrari. I have actually worked on three Ferrari's in my day (all Preston's), so it might seem funny that I am representing Ferrari and not Porsche at this test. We are going to let Motor Trend give you all the story and specifications between the three cars. The Enzo, being the most expensive.....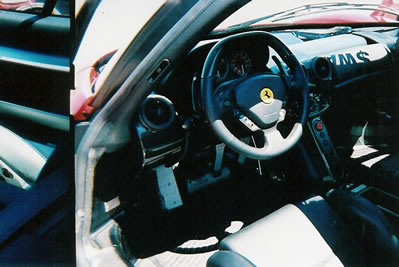 Spartan interior, paddle shift, no radio...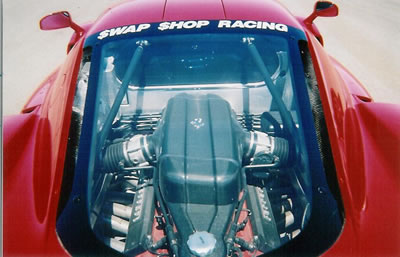 Heavy under glass!