Other Gunnar Projects
April 10, 2003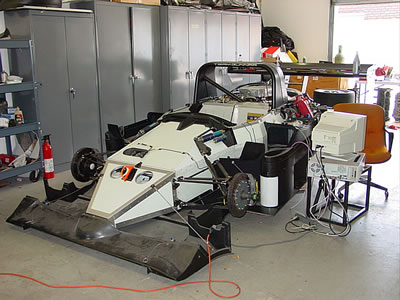 Just a few things left before our big test at Moroso tomorrow. We don't think this car is going to go because of having giant Motec related problems. We can get on the track tuesday of next week. Hopefully, we can solve the electrical problem.
The G-99 gearbox has been fixed by BMC. We will test tomorrow and make our decision if we are going to the Phoenix Grand Am race.
Also, the Panoz is going to test tomorrow. The Panoz boys, Chip and Rob have flown in to reprogram the car for the test.
Also, Alex is back from Sebring. (H) alias, Dick Barber's son-in-law, has re prepared the car and it is ready for Wayne to test.
Mark Minkin's Torno 962, Stephen Bartkiw's Van Halen GT3-R, and Mark and Stevie's 966 will be testing also.