Moving Day
April 18, 2003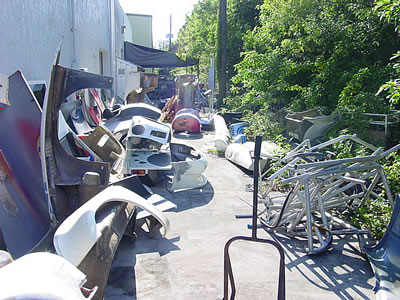 I'm always getting yelled at from the customers that don't get to see their cars on the daily updates.
Sorry, but we've been moving twenty pounds of shit......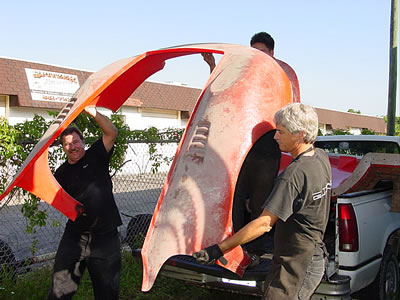 into a one pound storage area!
We have about a thousand molds and nowhere to keep them.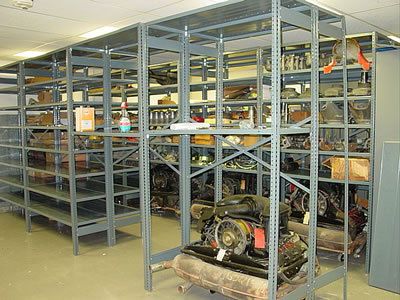 The old Dyson room is now parts storage from two storage buildings down the street. Now, everything will be at Gunnar Racing 4110 Westroads. Sorry customers, we'll be back in action on Monday.
Buster Jiggs wishes everybody a Happy Easter. For those who don't celebrate Easter, go back to work!