Beck 550 Replicars
August 5, 2004
Policastro's second 550 is being finished. Here are some photos.
As in Stephen Bartkiw's car, we've used a Bergman 2.3 liter VW engine. This engine utilizes Bernie's 911 based fan. The motor is designed for 90+ octane fuel and street-play racing fun.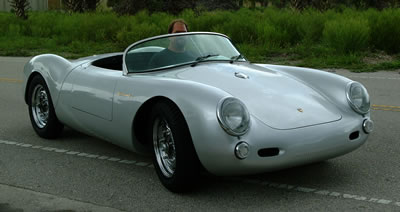 Martin comes back from the first test...
brakes need re-bleeding, doesn't get reverse, and has a bottom end miss!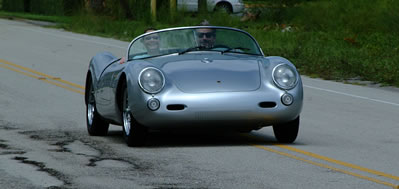 After the punch list is completed, I take my daughter, Jesea, out for a spin. With a little advance in the timing, a brake bleed, and an adjustment on the shifter, this baby hauls ass and is ready for delivery.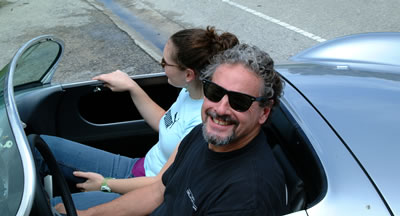 Oh boy...another one done! Today we will start to finish Mark Minkin's 550.
Here we are installing the engine and gearbox. Stay tuned...