Swap Shop Mercedes McLaren SLR
June 23, 2005
Betty Henn and I are posing in front her new Merc SLR.
After these pictures were taken, Preston wanted me to give Betty a ride. I guess because I found the car for him, I was given the opportunity to drive it even before the two of them.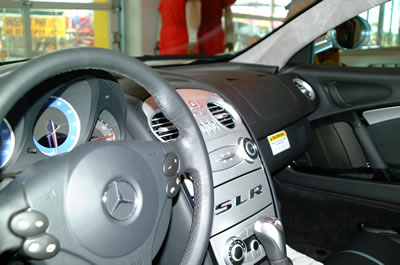 I have been asked a number of times which super car I would own or like to drive over the others. I have not driven the Enzo or the GT Ford (40) that Preston has coming, so I won't make my decision until all four cars (Porsche Carrera GT, Enzo Ferrari, Mercedes SLR, and Ford GT) have arrived to the Swap Shop.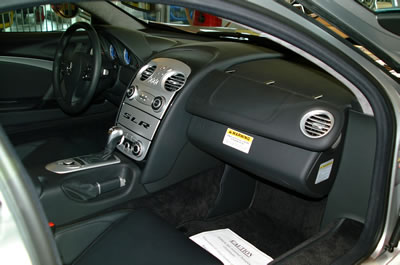 But, let me tell you, this car is REALLY COOL and a lot different than the Porsche GT.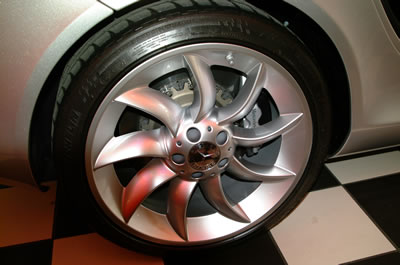 Styling is everything with this car.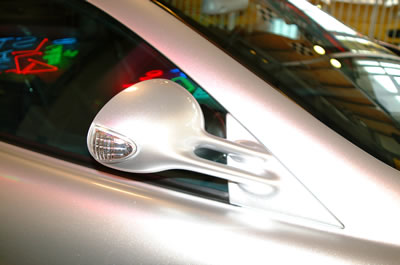 The first mean trick would be to stand by the door with your friend standing to your right and open the door. If your 're not holding onto it, it comes up gullwing style and will punt the person standing to your right. Same goes if you park next to something that's above the window line.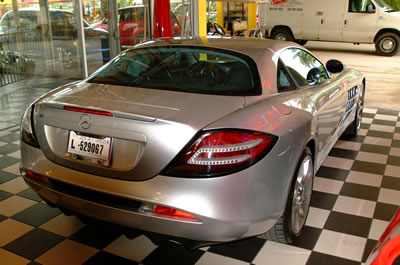 Inside the tail light are amber lights which are the turning blinkers...way cool !!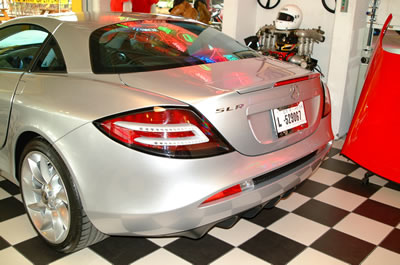 The sound and the power are awesome. The automatic transmission (auto-shift or tip-tronic shift) add to the delight of driving this car. This thing must have 15 gear ratios, but I didn't take it to the levels where we would need any of the top seven. When the GT 40 comes up, I will give a report on all four super cars.