"The Good Old Days"
Pictures of the life and times at Gunnar Racing from the 1970's, 80's, and 90's.
Photograph 5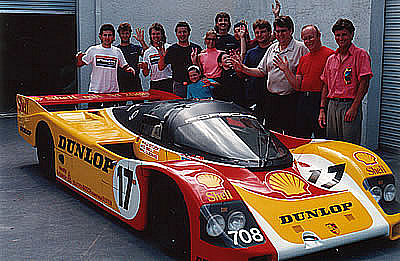 Circa 1990
All of the gang at Gunnar Racing, past and present, wish everyone a happy holiday season!
From left to right: Piero, Dave, Sean, Kevin, Jesea, Sharon, Gunnar, Andy, Major McClusky, Vince, Kevin, Lovan, and Dobro.