"The Good Old Days"
Laguna Seca - October 1977
Photograph 29
With ALMS Laguna this weekend, thought we'd post a few photos from Laguna 1977 (I am the one with the shades). Back in those days, you only needed two crew for the whole team. We actually had three: Hans Mundt, one of Cliff Kearn's buddies, and me. Cliffo was the team owner and driver of Desperado Racing and Milt Minter was Cliffo's driving mate many times.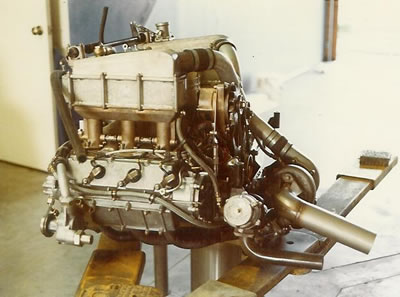 This was the first factory turbo charged engine I ever rebuilt. It was so much different than the RSR engine because of all the goodies. You really felt like you accomplished something when you finished one of these early turbo engines. The engines today are like comparing a stagecoach to a modern limousine.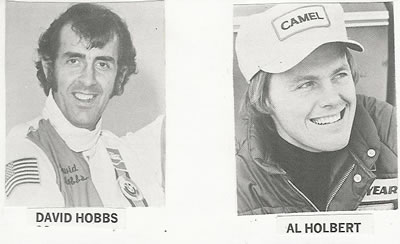 1st and 2nd place drivers
We got beat by the BMW's in the early days too. Al Holbert drove a Monza to second place. I think we crashed out, got it going again, and finished way down the line. But, when you're in Monterey, who cares about the race anyway!!
<< Previous Good Old Days | More Good Old Days >>