"The Good Old Days"
24 Hours of Daytona 2001
Photograph 39

O.K....so it isn't really a "Good Old Days" yet,
but in celebration of the upcoming 2008, 24 Hours of Daytona, we'd like to remember 2001 anyway!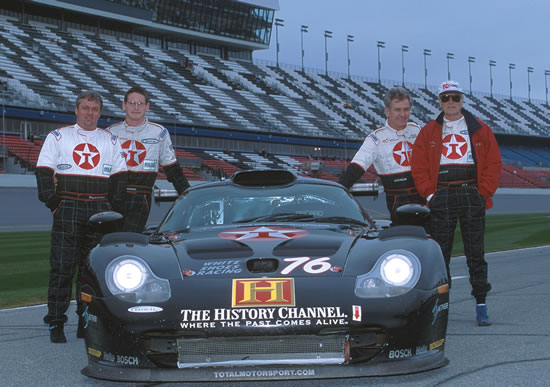 Wayne Jackson, Gunnar Jeannette, Michael Brockman & Paul Newman
We looked good, everybody was happy, and then the race started...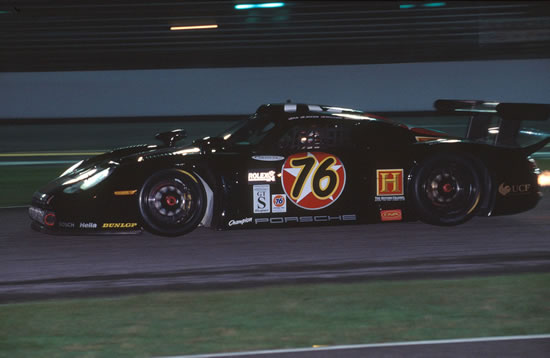 and then our Porsche engine succumbed to massive oil leaks.
We had to pull the car for fear it would burn to the ground from the oil leaking onto the header pipes...
hmmmmm...seems we had a fire in a GT-1 type Porsche recently, go figure!

Good luck to Gunnar and his team; Andrew Davis, Robin Liddel and Randy Pobst with Stevenson Motorsports.
They're not in a Porsche, but we're rooting for them anyway. Give the Porsches a run for their money.
Thanks to John Brooks for these photos!