"The Good Old Days"
The 24 Hours of Daytona 2001- revisited
January 28, 2011
Celebrating the 24 Hours of Daytona. The green flag flies tomorrow.
Our friend John Brooks sent an email entitled "Memories" to us this morning with these photos attached.
His caption was, "Another decade gone....."
Thanks for the photos and memories from a decade ago (WOW)! John's a star photographer and a star as friends go too!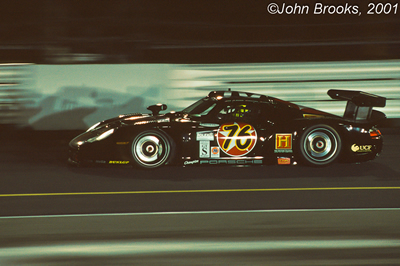 Wayne Jackson at night practice.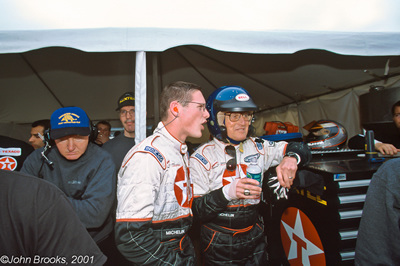 "Wisdom" and "Huevos" (a spanish term for big balls- if you didn't already know that)