"The Good Old Days"
'88 & '89 Gunnar Porsche Bash
February 15, 2011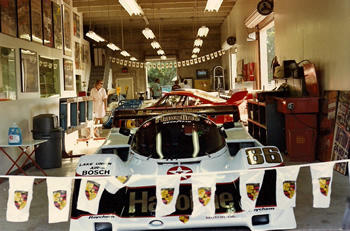 We used to have parties during the speed weeks of Florida racing.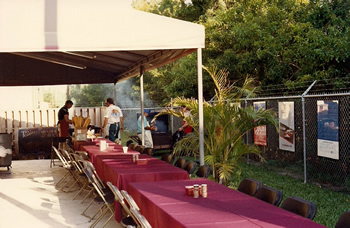 We would have BBQ for anybody that raced during the SVRA weekend at Moroso.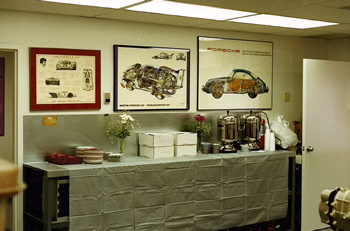 The unit room became the dessert center... OMG!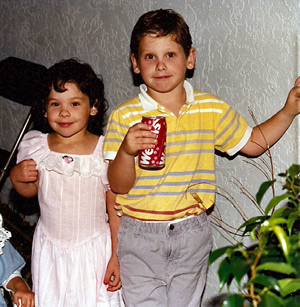 Here's our team rep on the left and the other kid is our lead driver today.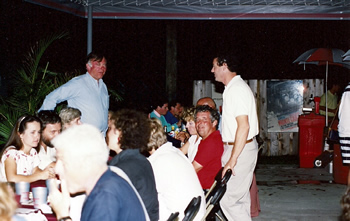 Brian and Marion Redman telling me, the young guy standing on the right, that the company is great, but the food is marginal.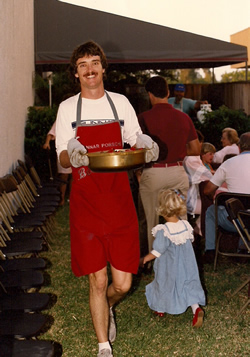 Actually, Andy (Chef Boy-RD) did some of the cooking and the food was county fair good!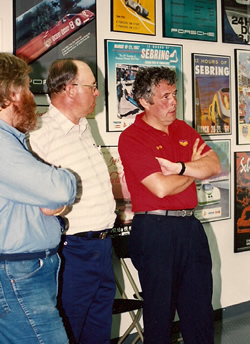 Redman probably won 2 or 3 races today (March 12, 1988). He won just about everything he drove and would still do it today.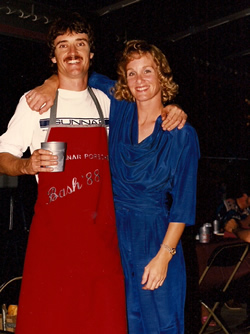 The young girl on the right is my wife and she's with Andy. Check out the 80's hair & outfit!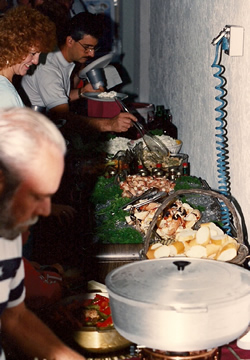 Yummy!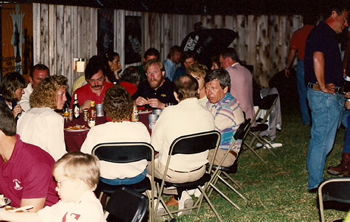 A lot of Porsche racers in these pictures. If you drove a Porsche, you were invited to the Gunnar Bash.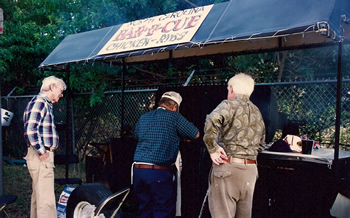 Carlos Heaton, master BBQ-er.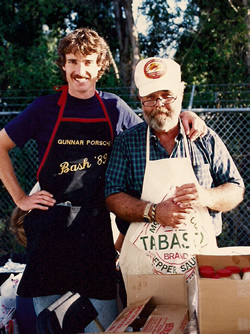 Mentor and Protégé.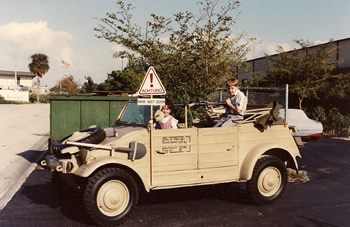 Some of my VW collection. Paul Willison's son is on the 10mm machine gun and Jesea is at the wheel. I actually sold this Klubelwagen to VW.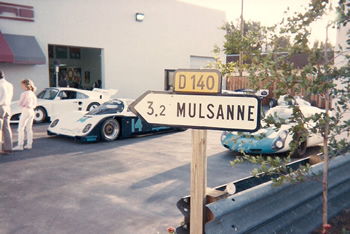 I stole this sign from the end of the Mulsanne in 1983. The French said I could keep it because they didn't find out until 7 years later....you know Statute of Limitations....or was that the Statue of Liberty.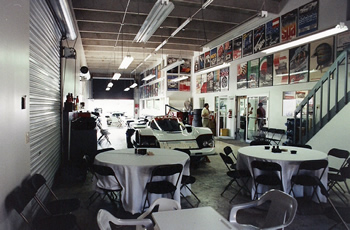 Porsche posters are always good for a little ambiance.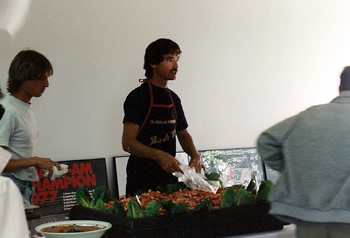 Andy is sure popular in these pictures.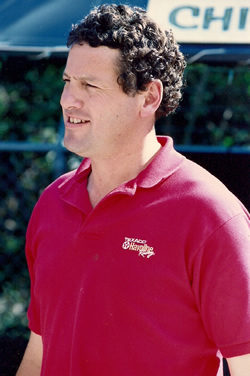 That's one handsome guy! I can say that today because now I'm old!