"The Good Old Days"
Happy Birthday Brian Redman!
March 9, 2011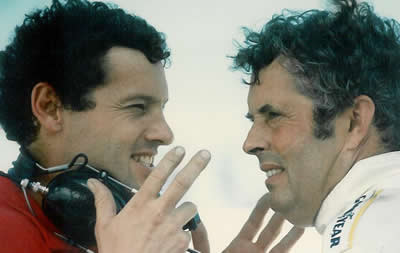 Hey Brian, looks like you're getting a little gray!
Of course this was 24 years ago. The good news is we still have our hair!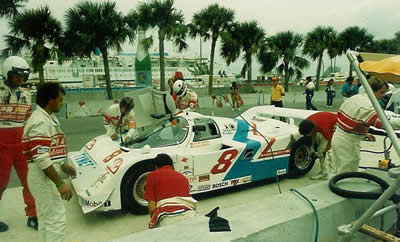 Miami Grand Prix - Brian's driving and I'm checking out the front left wheel.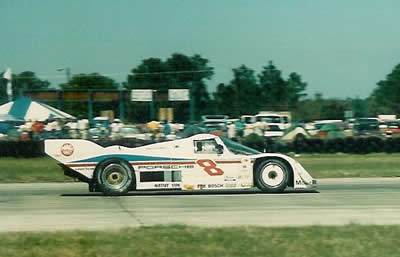 Redman at Sebring on his way to a podium finish!
1987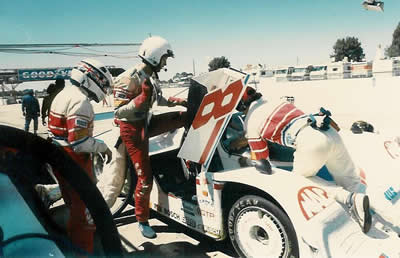 Redman out and Kneifel in.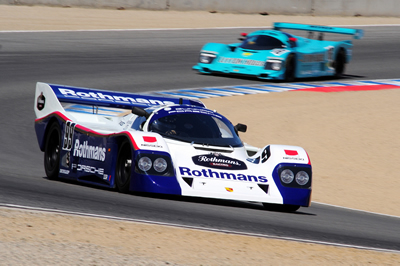 This is the same car at Monterey Historics in 2009. Zugel takes over where Redman left off.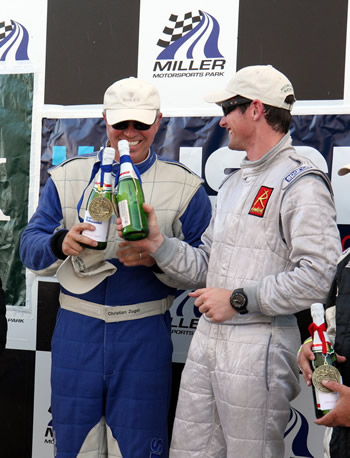 Gunnar and Christian win the HSR Championship with Redman's old 962-123.
So from all of us here at Gunnar Racing, including the Zugel Family...
We wish Brian a HAPPY BIRTHDAY!
Oh yeah, congratulations on Rennsport IV. We will see you there with the ol' girl.