904-068
April 14, 2003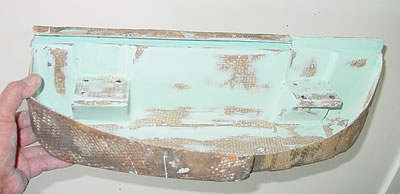 This is an original N.S.O. left side hinge post.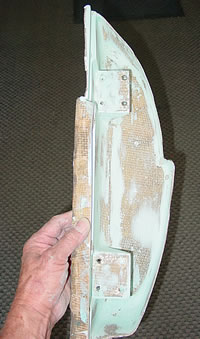 But, original doesn't necessarily mean it's ready to install.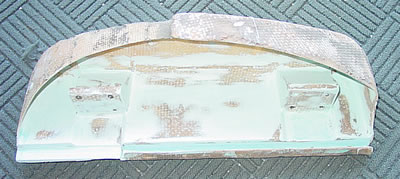 Chassis number 068 will donate the left and right hinge post for molds.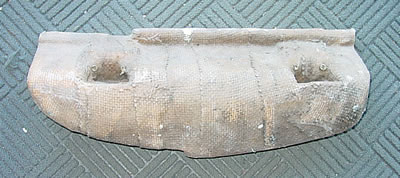 This is the backside.

Chassis number 119 is missing these parts so 068 becomes the mold donor.