904-090
June 1, 2004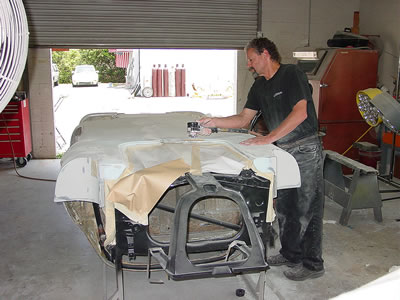 After the front is repaired and primed, I'll block sand and do a little more repair around the side pods.
The dark areas are a new layer of 1 1/2 oz mat. These areas always separate from the chassis, so you must put new patches on for strength.
After priming, the car will be right sided and the front fenders will be installed.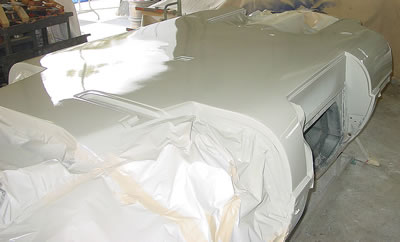 The next coat of primer will be the final coat and the color will be signal red. This was the original color of the car.