904-090
June 10, 2003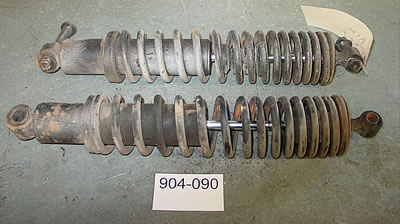 The shocks will come apart to be sent to Koni.

Here is the complete steering rack for 090, including the ti-rods.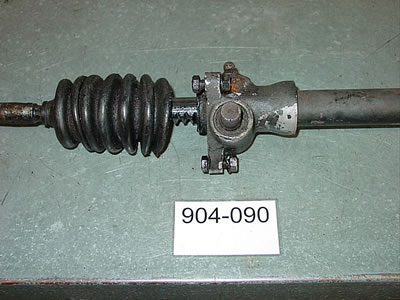 The rack will come completely apart, checked for cracks and ware, and then painted.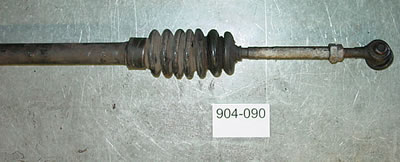 We will replace the ball-joint ends.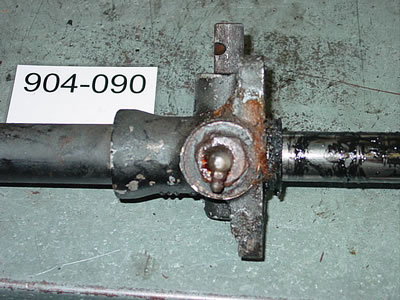 They always look ugly on the outside, but they're normally pretty durable.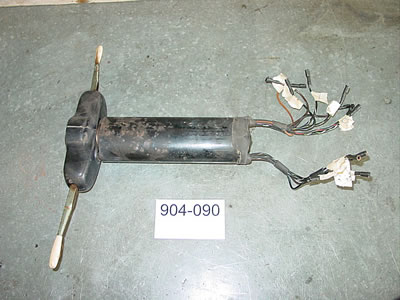 The switches are actually early VW Bus.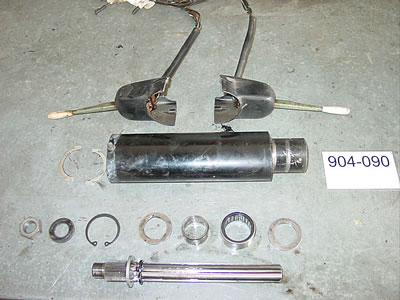 This column is made to slide backwards and forwards because of different driver sizes.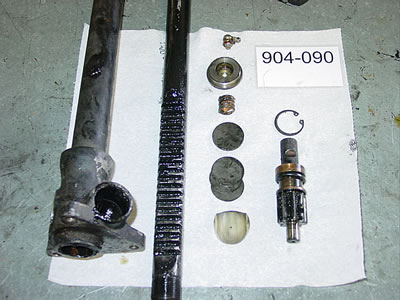 This rack looks real nice and will be like new when we're finished.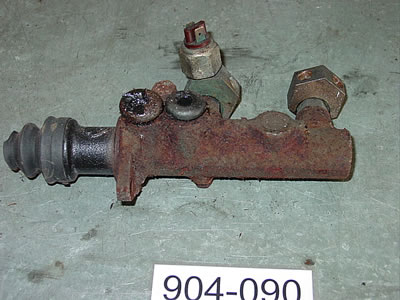 This master cylinder is still available and will be replaced.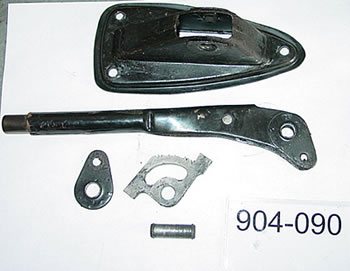 Because this car has an emergency brake (normally removed for racing purposes), we will restore it and reinstall.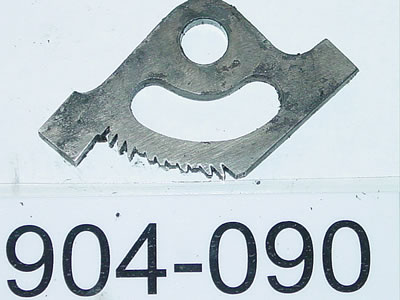 This is the ratchet plate. As you can see, too many bad turns. We will make a new part.