RATT RSR Project
March 31, 2003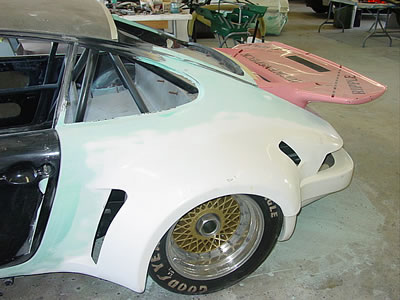 Over the weekend I did the basic bodywork on both of the rear fenders.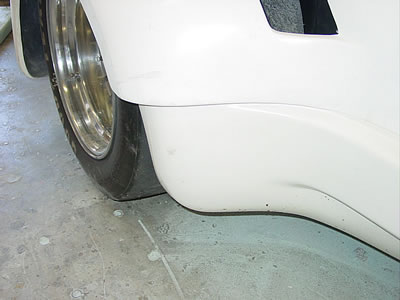 Everything is custom on the RATT. Here you can see a standard 14 inch rear bumper with a 15 inch flare. Fifteen inch wheels were used through the 80's on GTO RSRs so we will convert the bumper to make it wider.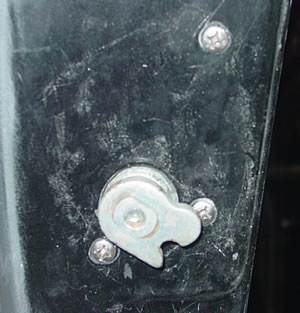 Today I've been adjusting the doors and installing the strikers and striker plates. The final door fit is important so the final bodywork is perfect. We like 1/8 inch door gaps, even on our race cars.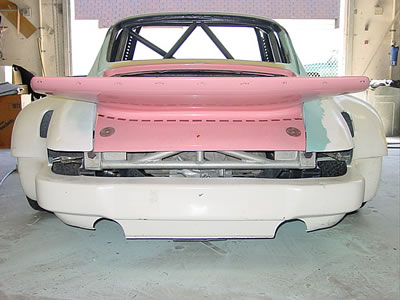 The pink tail is a lightweight GTO tail. The tail lights will be stock 1975 and Mark wants the Porsche reflector in the center.