1973 RS Carrera
Finished Pics at Porsche Parade
August 04, 2011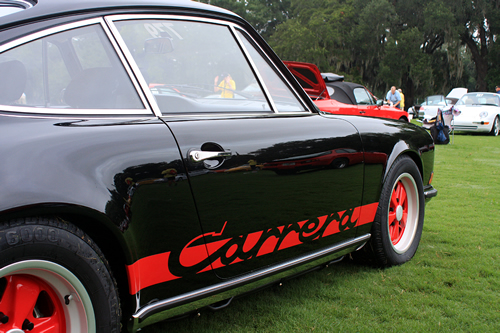 Black is beautiful!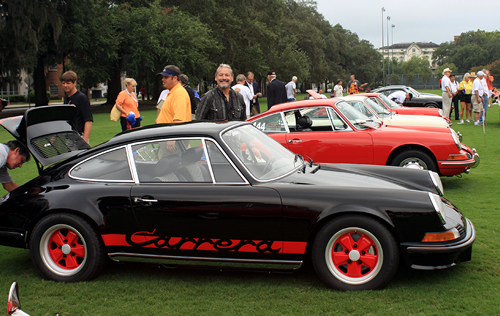 My shirt isn't that color... it's actually soaked from perspiration.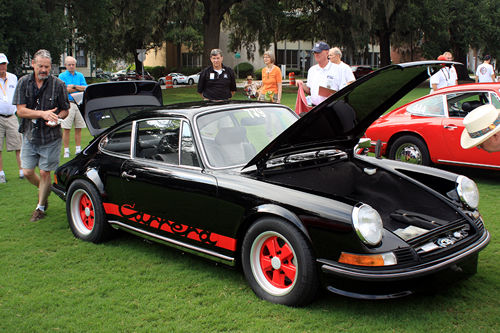 Hurry, hurry! Here come da judge!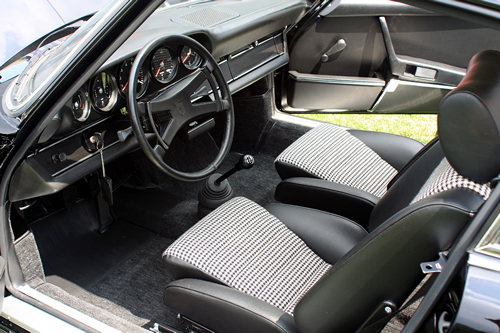 Tony at Autobahn did it again!
Thanks Poncho.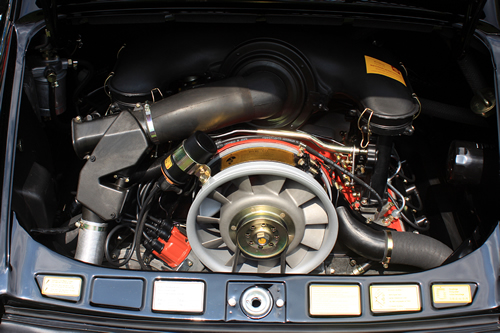 I missed a few details on the engine. They caught one that was right and missed one that was wrong. We're even.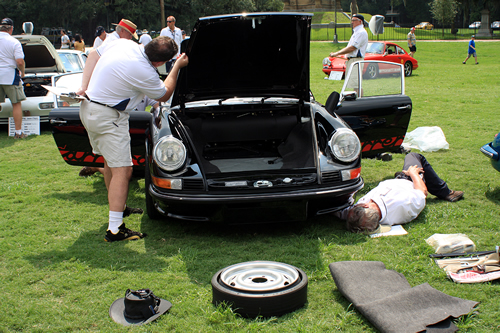 I left a lug nut out of the tool kit during the first judging.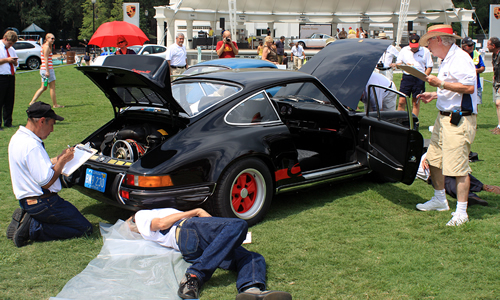 I was surprised that there weren't more cars in the FULL restoration group.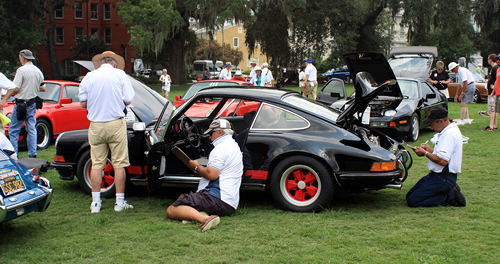 This is the final judging between me and the Osslo Blue 356. Didn't find out who won what until the awards banquet the next night.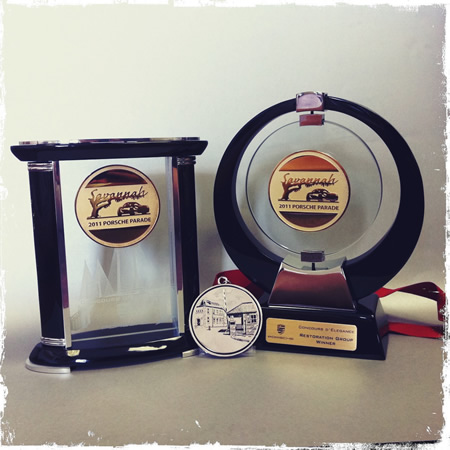 Bingo! Got 3 of them! Including: Best Restored Porsche!
THANK YOU everybody who volunteered with the PCA and THANK YOU to all my very kind friends who helped this car succeed!!