Diego Febles' Last RSR
August 20, 2012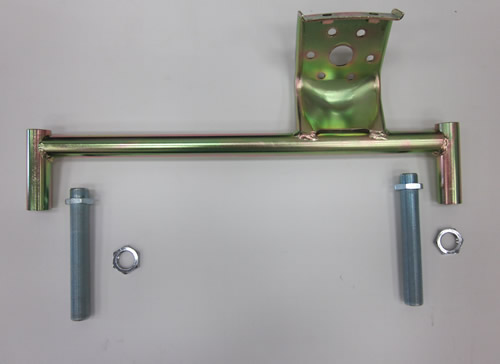 It's always nice when the parts come back from the plater. These are the components that make up the mounting for the wiper assembly.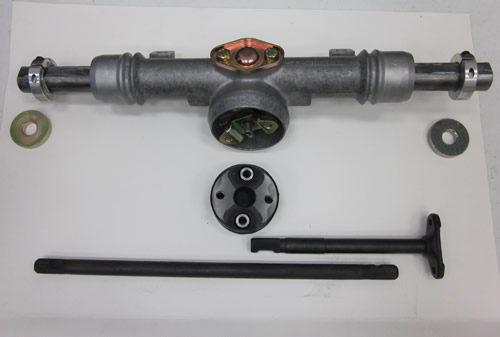 Steering rack is complete. Sweet!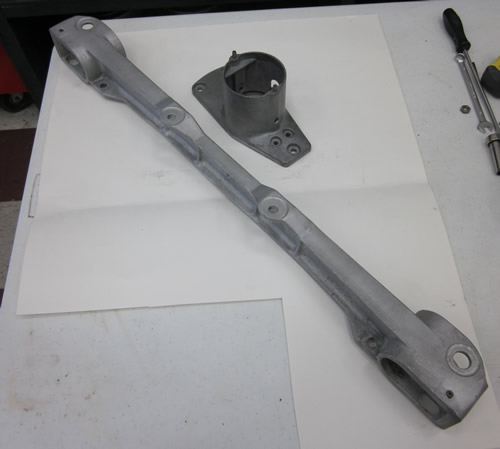 The front suspension beam and shifter housing are media blasted with plastic beads, because it gives them a really nice finish.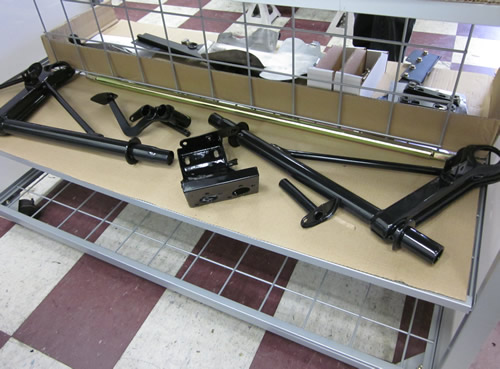 The lower control arms and pedal assembly are ready for assembly.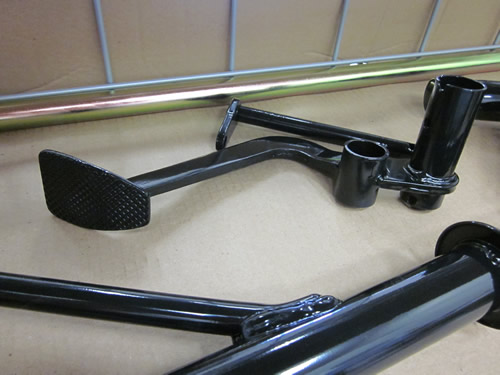 Another view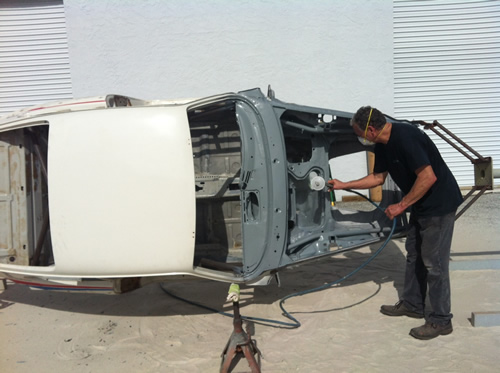 Somewhere there's a picture of me sandblasting just an hour before this shot was taken.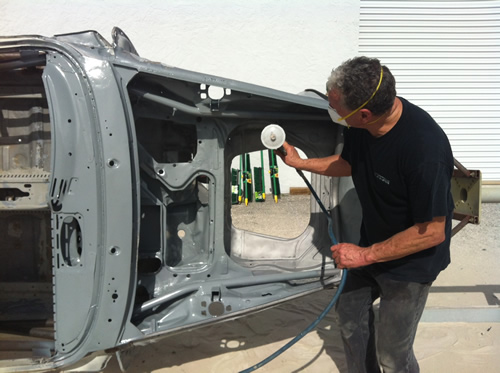 I decided to blast it myself because I can control the power of the sand. Sometimes, when we have this process done, the guys go berserk and actually warp the panels. In this photo I'm priming with gray tinted primer just one hour after I sandblasted. Three coats of primer will keep the metal from rusting for the rest of its life. I'm blasting the car in fourths. I will blast the fender wells and the bottom in the next round. The cockpit will be the 3rd round and the engine bay will be the 4th. After that, the car goes into the shop so I can do any necessary bodywork to prepare the tub for new fiberglass fenders and final paint.
Until next time...