Panoz LMP-1 Roadster S
Here is the car with Gunnar piloting.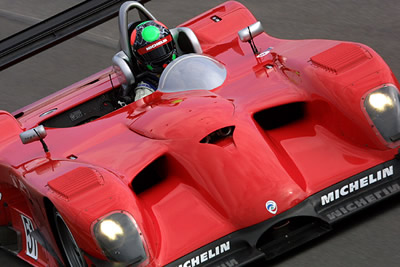 photo courtesy of Tim Crete
We recieved the car on Sunday and need to have it ready to leave for Sebring by Saturday. We have our work cut out for us.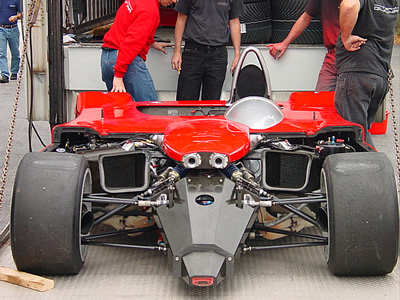 As soon as the car arrived we quickly unloaded and began working on the tranformation.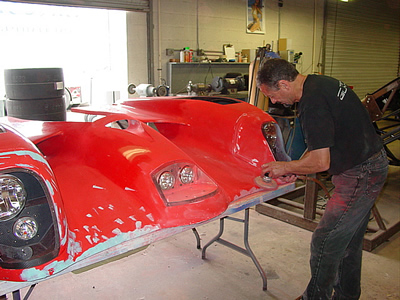 Kevin is sanding the body panels to get the car ready for a new paint job.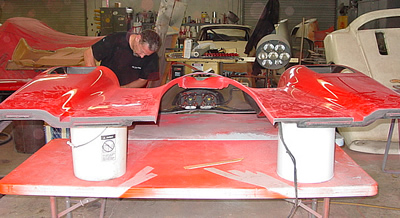 The car will be painted like the B-17's that were used in WWII. This will be a tribute to honor all of the young hero's that served in World War II.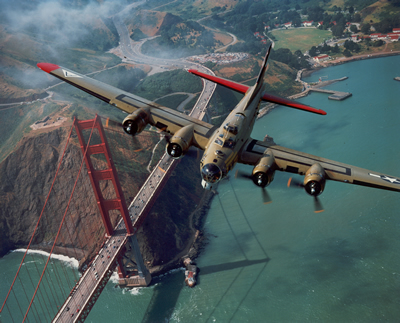 photo courtesy of the Collings Foundation
The B-17 will do a fly by with the three drivers, Wayne Jackson (car owner), Gunnar Jeannette, and Chad Block. Gunnar will be at the controls and when the drivers land they will be shuttled to the car in a WWII jeep.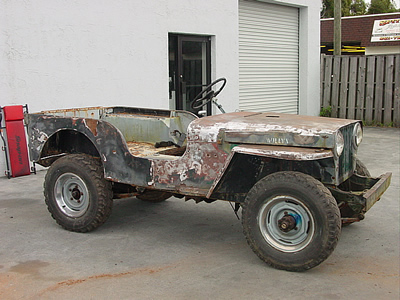 This is our WWII jeep and it is getting a one week restoration.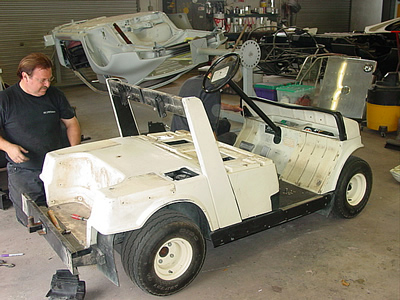 As if all of this was not enough, we are also painting the pit equipment to resemble army equipment. Here is Jack preparing the golf cart for a coat of paint to match the new Panoz look.
<< Previous Update | Next Update >>