1973 RS Carrera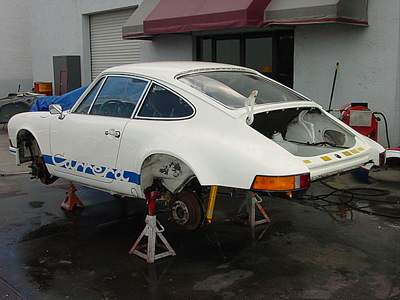 The car is in place to be steam cleaned.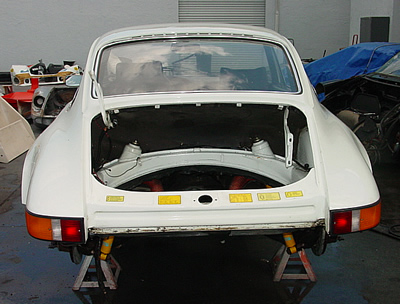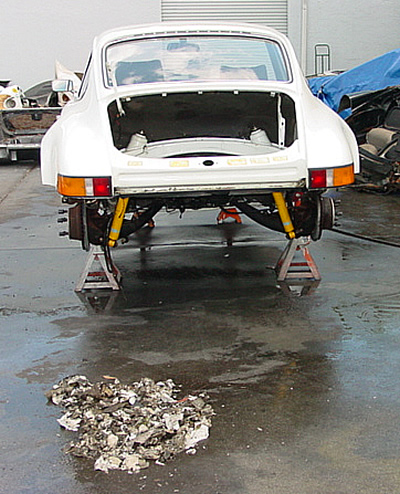 Here is a portion of the 10 lbs. of two layers of paint plus two coats of waxed cosmoline (which is why the second and third layers of paint never did stick).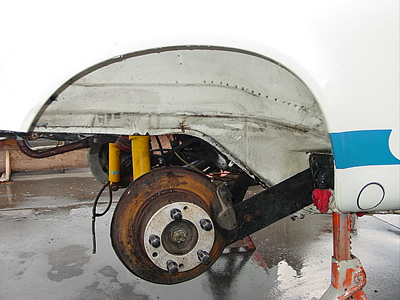 The suspension will be removed and rebuilt.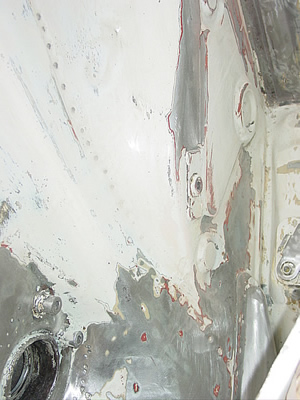 After steam cleaning and a little sanding the surface is ready for primer.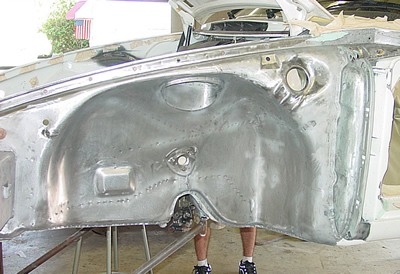 The front wheel housings were easier stripped to bare metal.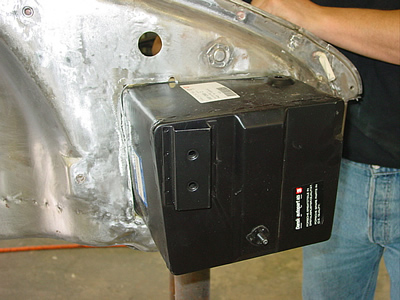 The right battery box has been removed and this is the replacement.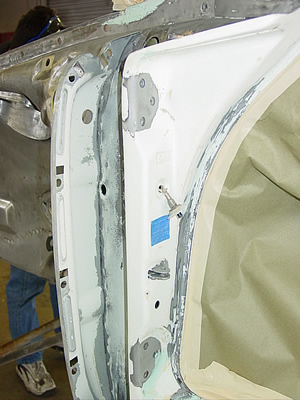 We are including painting the door jams because it is easier done while the car is apart.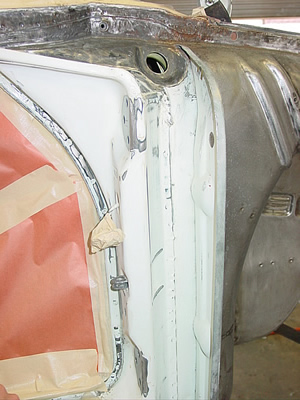 Luckily, this car was rust free so no replacement of panels were needed.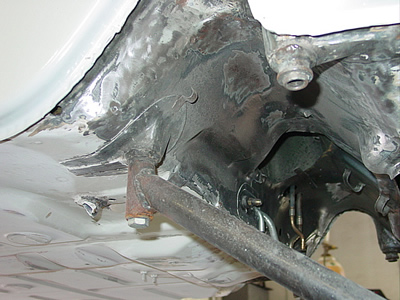 Anywhere there were any signs of corrosion the paint was stripped completely.
All of the mechanical parts that are removed, are bead blasted and painted satin black (urethane).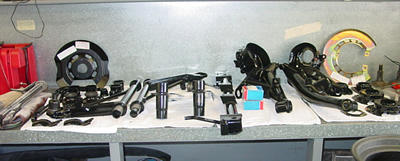 The parts are being prepared for assembly.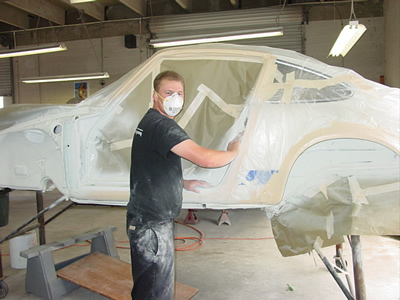 Eli is sanding the door jam in preperation for paint.
The bottom of the car has been sanded and is ready for final paint.