1973 RS Carrera
04/09/02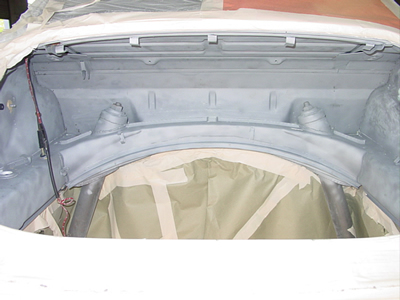 The engine compartment is bare metal waiting for primer.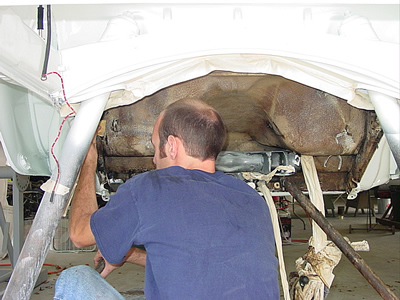 Ryan the new dude, is preparing for factory rubberized undercoating.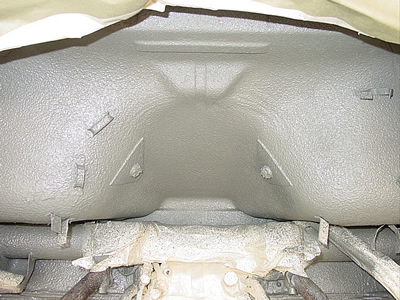 The undercoating has been applied and she looks brand new again.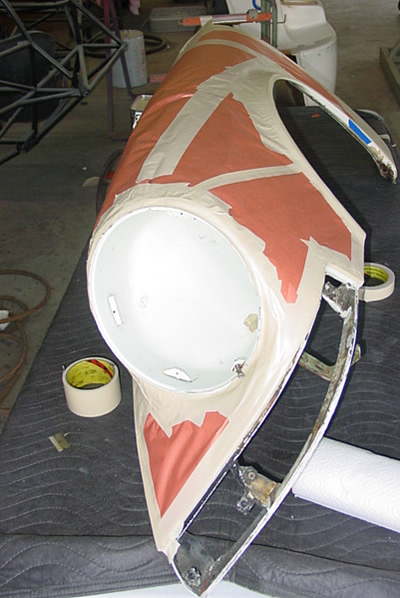 The front fender is awaiting paint on the inside.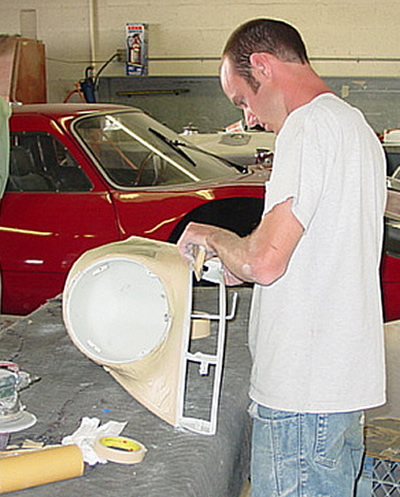 Ryan works on the fender while the 904 (in the foreground) is the next car to be restored.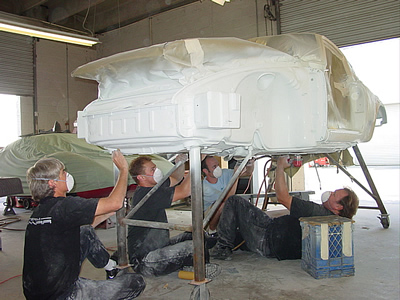 Gang bang at Gunnar. Normally, you see these cars in a rotisserie, but this car is too heavy because it is still assembled on the inside. We made this special stand that enables us to get under it.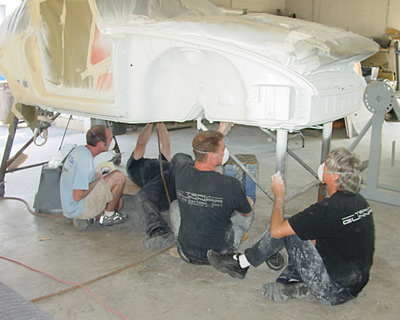 The Gunnar boys are sanding it for final paint. This was done last Friday and the car was painted on Saturday.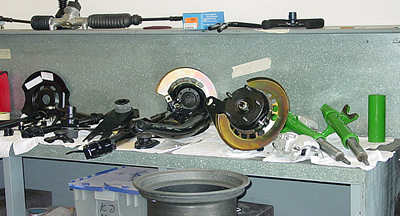 The parts have been prepared and assembly will begin tomorrow April10.