1973 RS Carrera
05/21/02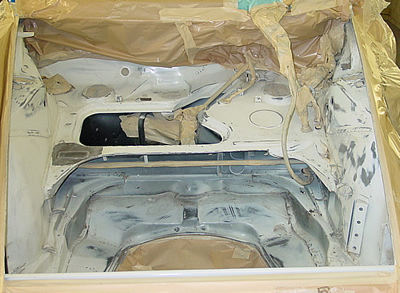 The car has been sanded and then taped off in preparation for primer to be applied.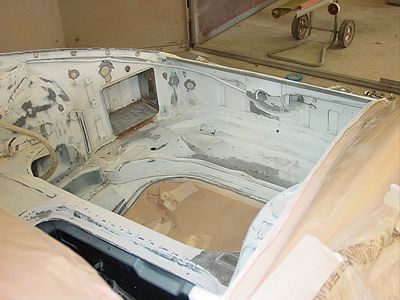 Looks easy but it is a lot of work.
The white primer has been applied.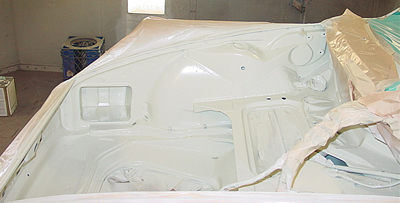 8,000 man hours later...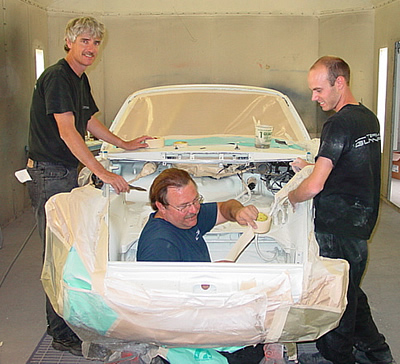 The boys are back and sanding for final paint.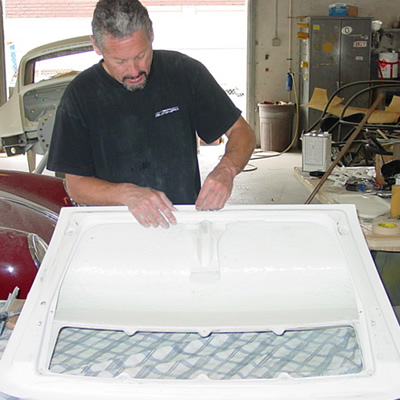 Kevin thinks it's the paint dust that is making his hair gray.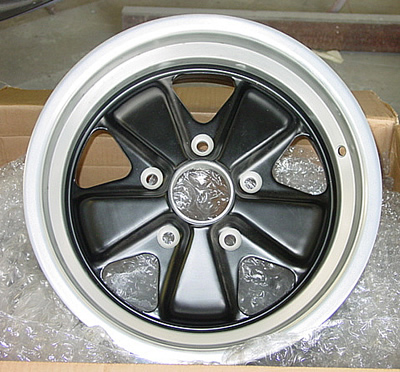 The new 8 inch rear wheel will be painted blue and put on the RS.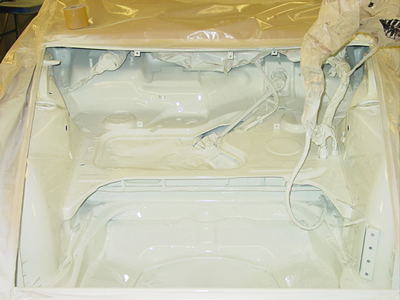 It is now final white and tomorrow we will prime the body white.