New Project
1958 Carrera GS Speedster
(5/01/01)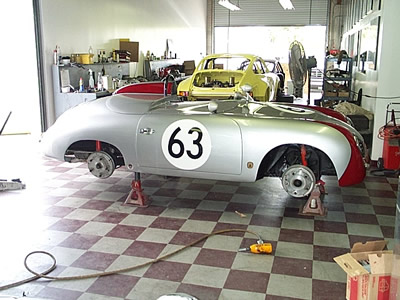 This is the car that was on our for sale page. It has been bought by Shane Mattaway and will be converted in to a "Street Racer."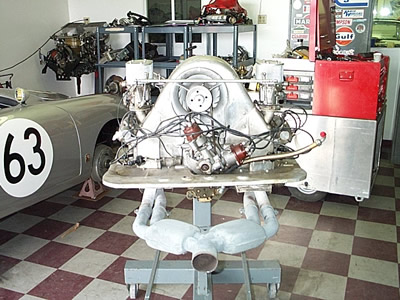 The engine has been pulled and will receive a cosmetic face lift. It's in factory zinc plating now and will be changed to (original street) black paint.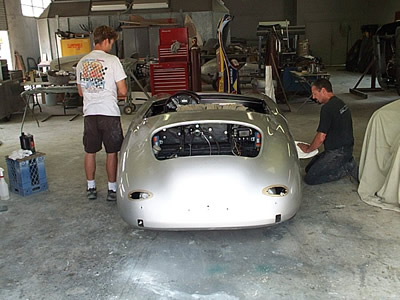 The car is almost disassembled and the old paint will stripped shortly.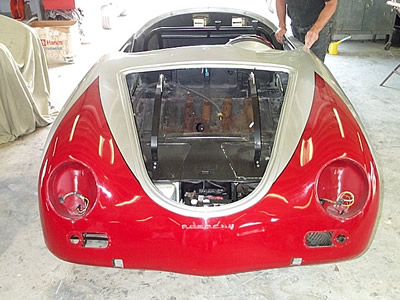 You can see all of the body panels including the tonneau and roll bar have been removed in preparation for body work.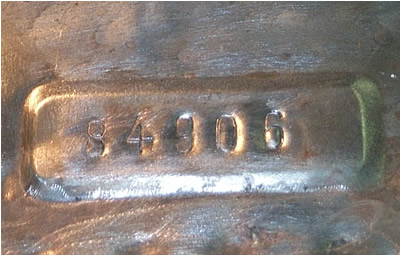 With the front trunk area stripped the serial number is very legible.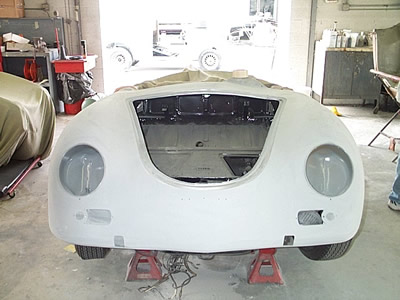 The front fenders have been primed, sanded, and are now ready for paint.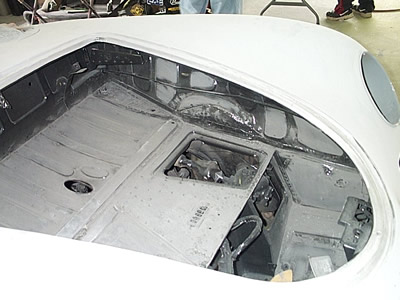 The trunk area has also been sanded and is readied for paint.