1958 Carrera GS Speedster
(6/25/01)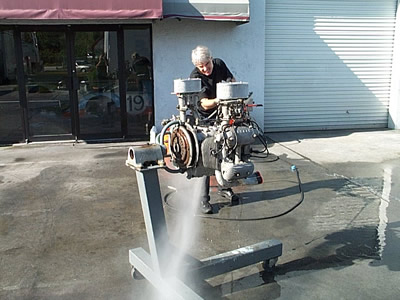 After plugging up all openings, Andy steam cleans the engine.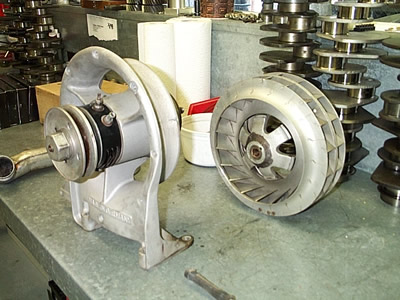 Here is the generator and fan assembly after being cleaned and checked out it is ready to go back on.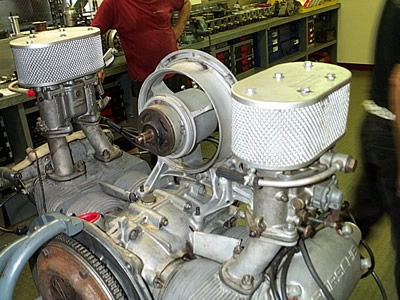 The generator is reattached but the fan will not be put on until most of the sheet metal jigsaw puzzle has been put together.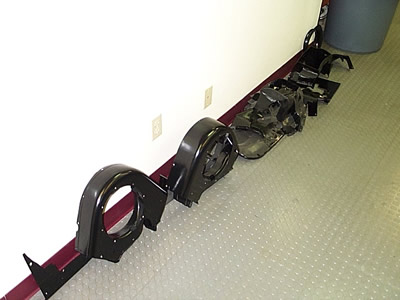 The sheet metal has all been cleaned up, repainted black, and is now ready for assembly.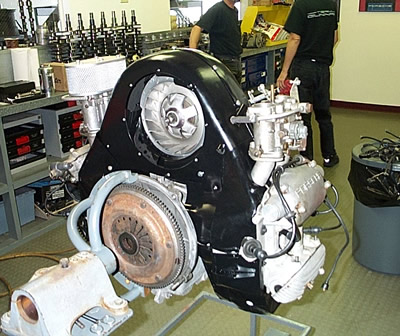 Just a few more pieces to go and the engine will be ready for installation.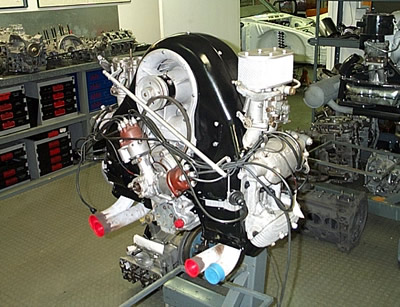 <<< Previous Update | Next Update >>>