1958 Carrera GS Speedster
(7/23/01)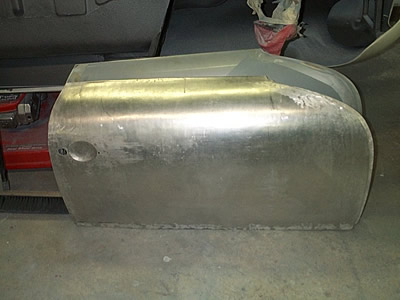 The work has been continuing on Shane's Speedster. This is the passenger side door which has been re-skinned in aluminum.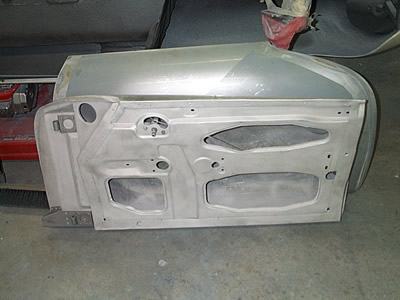 Here is the inside of the door which has been stripped in preparation for paint.
This part of the tonneau is sanded and ready for primer.