1973 RSR Update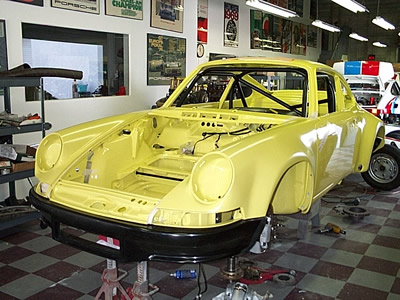 The front fenders are now in primer. They will be painted after the final fit has been made.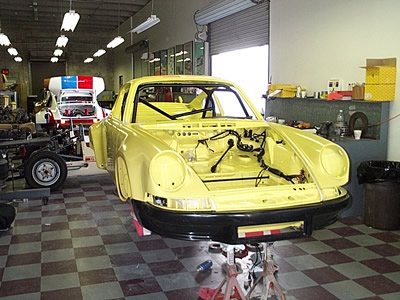 Here is another view of fit between the bumper and the fenders.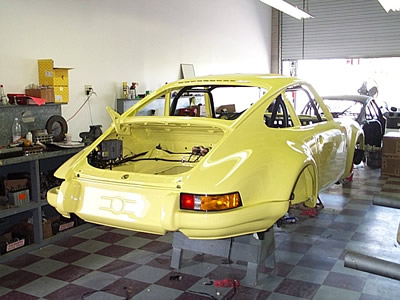 The tail lights are also going in now.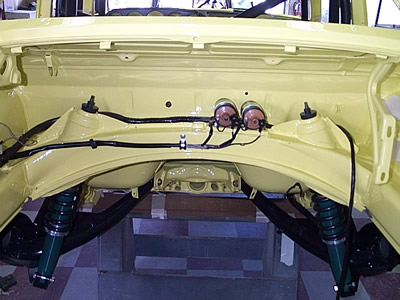 The wiring for the engine is complete.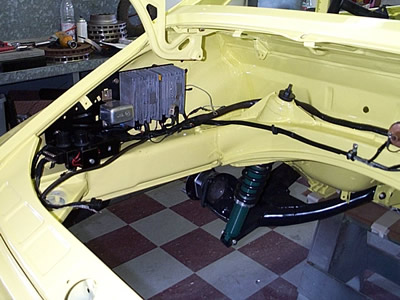 Here is another angle where you can see the CD boxes and other various electronics.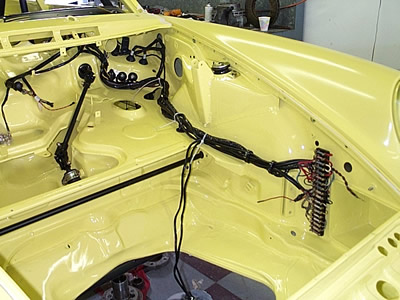 The front wiring is also now complete.