'73 RSR Continuation
(4/19/01)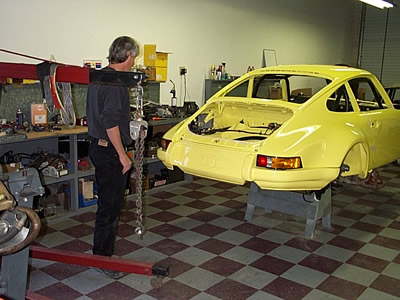 Engine Time!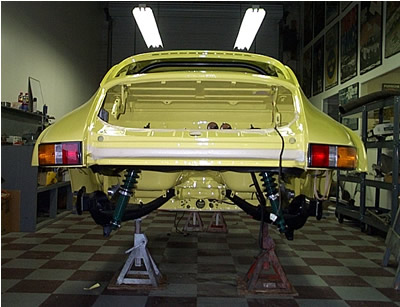 Here's the underside ready for the engine.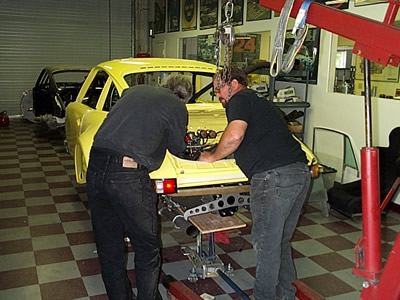 There's Andy and Martin raising the engine up with the cherry picker.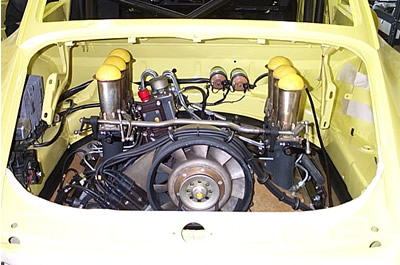 Just a few more lines to connect and we're ready to go... almost.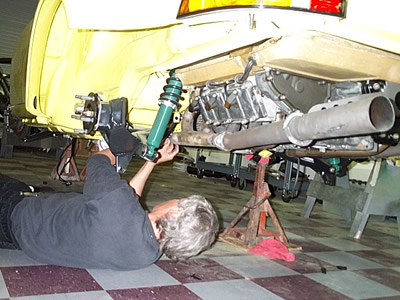 Andy's finishing fastening the gearbox.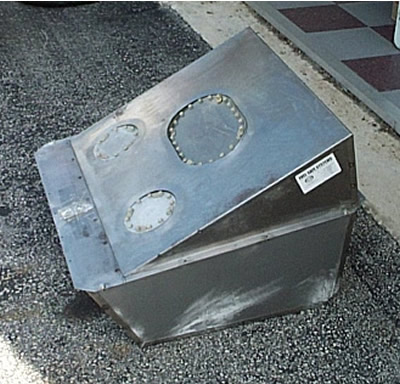 The fuel cell also just arrived today, tomorrow we'll start to get it in paint.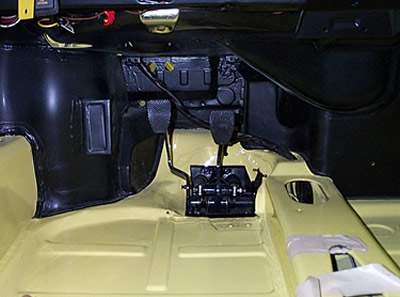 The pedal assembly is close to completion.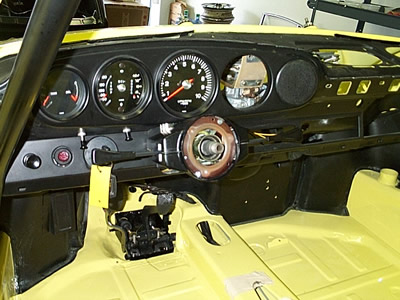 Today was a big day, with the blinker assembly being attached as well.