Crash Repair 904-006
02/12/02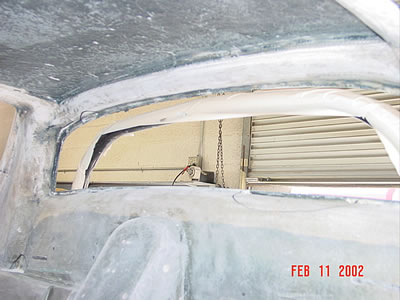 Sanding the roof was fun.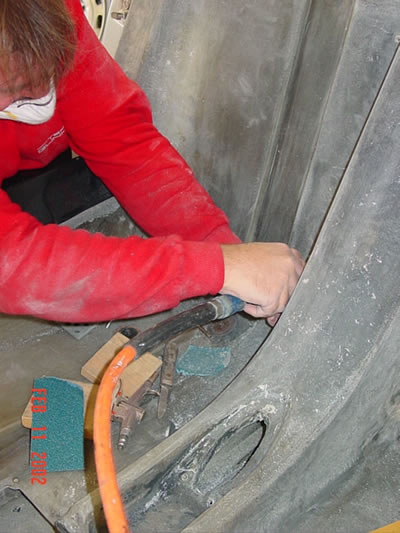 The cockpit is smooth and ready for the sprayed texture.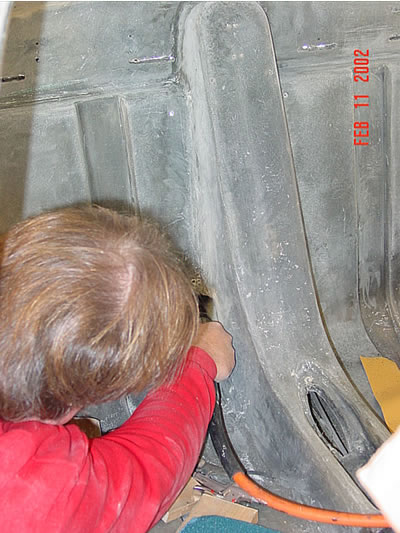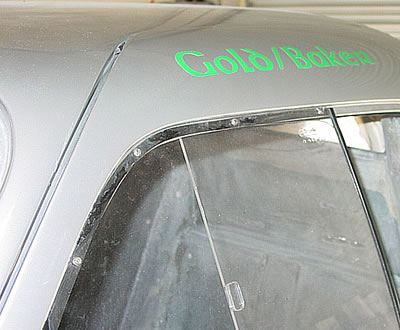 The names on the door represent the car owner, Stanley Gold and his mechanic, Wayne Baker. This is the same Wayne Baker that is responsible for an overall win at Sebring in 1983 with a personalized Autohaus Porsche 934. Stanley Gold is in good hands with him as a co-driver.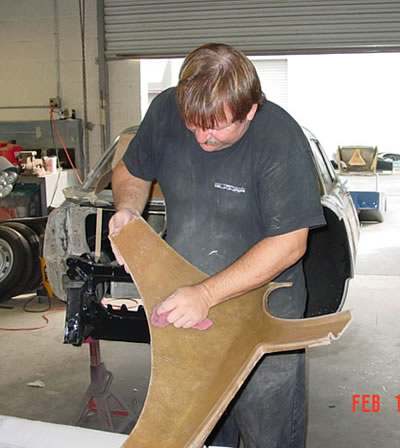 Jack is preparing the fender mold.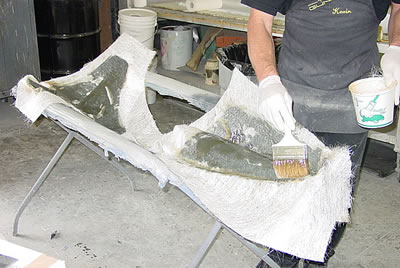 Kevin is laying up the fender.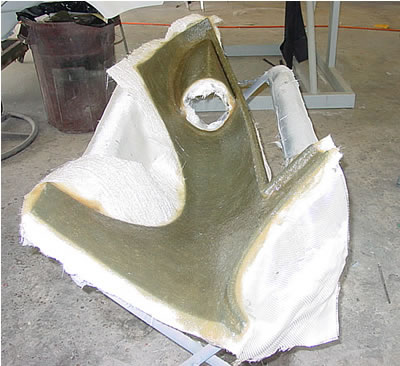 The fender is complete. We will update you again when we begin putting the fenders on.