Crash Repair 904-006
02/15/02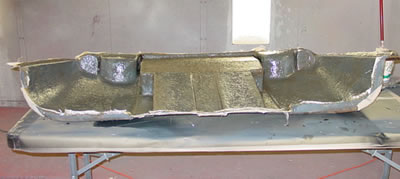 Duratec has been applied, matte and cloth make up the part.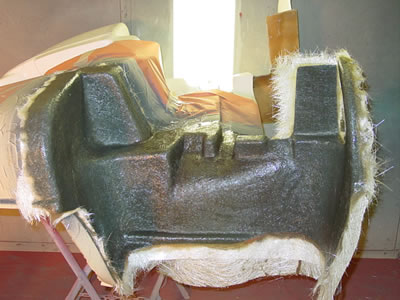 The inner right fender well was so badly destroyed we made a new one.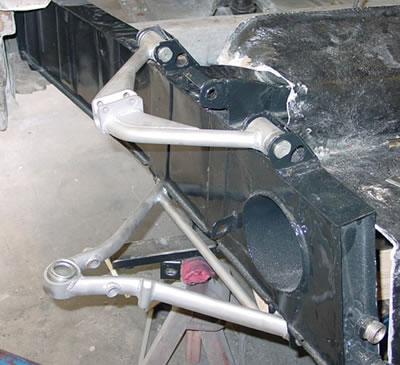 The upper and lower wishbones are installed on the left side (for fitting purposes only). These parts will be crack tested, bead blasted, and painted before assembly.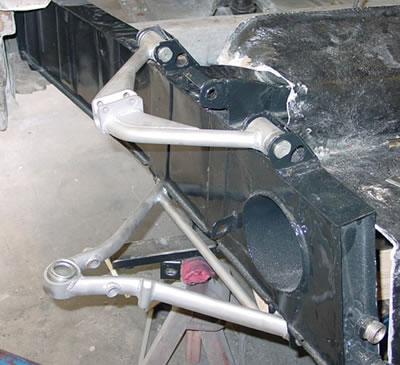 <<< Previous Update | Next Update >>>