Crash Repair 904-006
05/07/02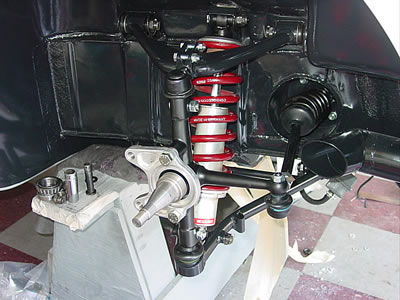 The right side front suspension is ready for brake disk and caliper.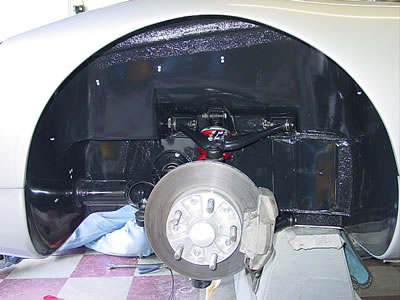 The left side suspension is complete.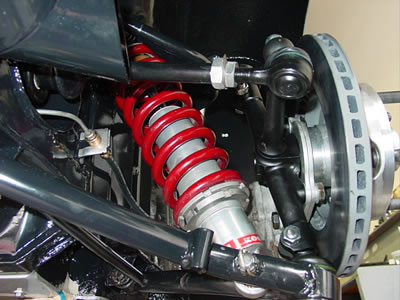 Check out the detail, Jack says this is the cool view of the 904 front suspension. The detail will last, until the first practice.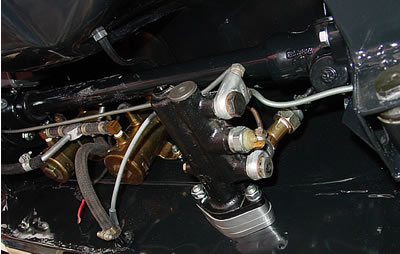 The master cylinder, fuel pumps, and brake lines finito!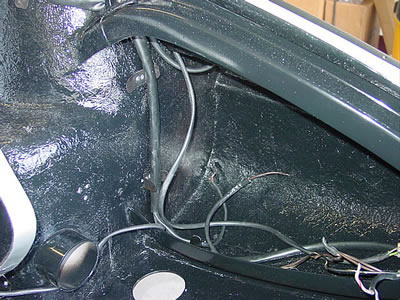 All of the metal tabs are pop riveted in place and the wires will be finalized when the lights are installed, Wednesday's job.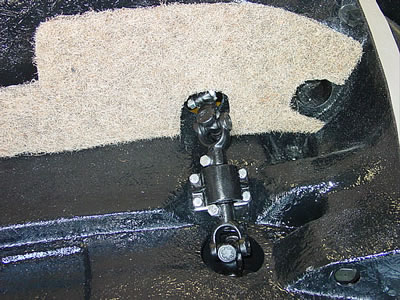 The spacing between the fire wall and the fuel tank is this horse hair padding (original type).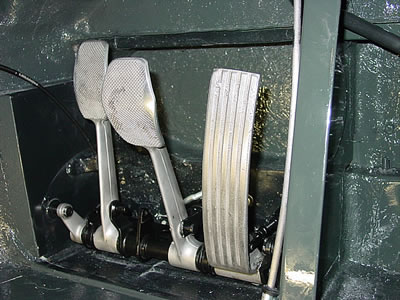 Andy, sore back and all, has installed the pedals.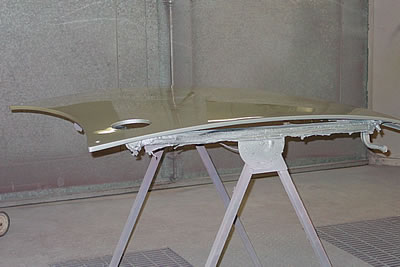 Final paint has been applied to the hood.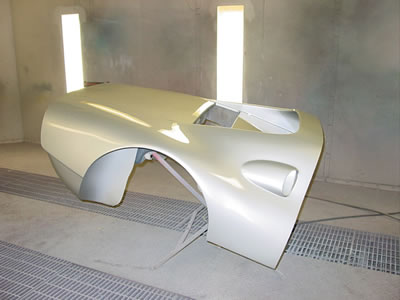 Final paint has also been applied to the tail. Final assembly will take place Wednesday.