Crash Repair 904-006
05/06/02
The gas tank is in for the final fit.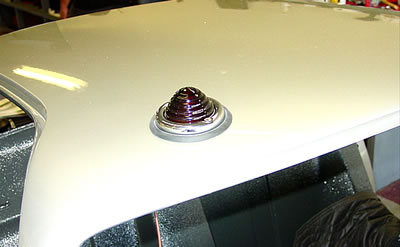 This is the Le Mans identification light. Stan and Wayne have never seen this. Maybe in one picture, but never in person.
Andy and Jack are reinstalling the windscreen water bottle and the oil line for the oil pressure gauge.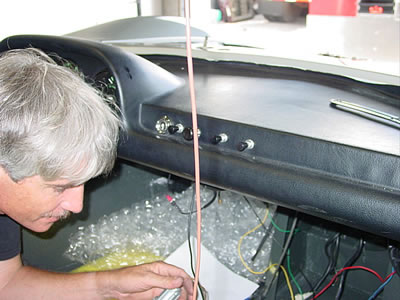 Last Thursday and Friday were great days for Andy and the dash board, but he is struggling today because his back looks like the new Dunlop curves at Le Mans and feels worse.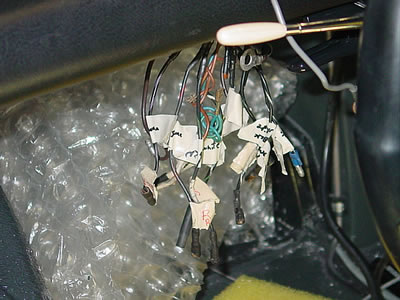 All of the wires for the steering column were marked and will be installed today.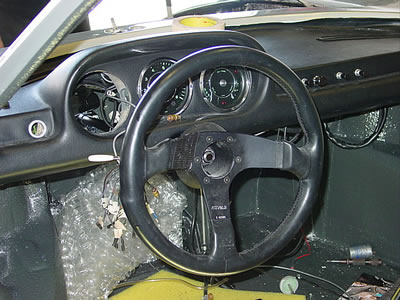 As you can tell, the steering column is now installed. Note the steering wheel is not original to a 904, the original wheel is wood and aluminum and not to safe to race with. Hence, the current steering wheel.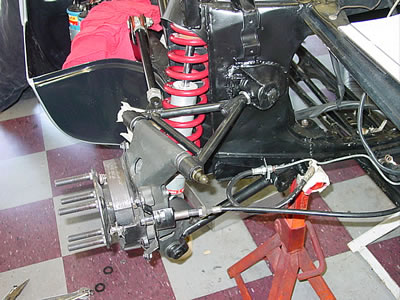 The rear suspension has been installed, left side.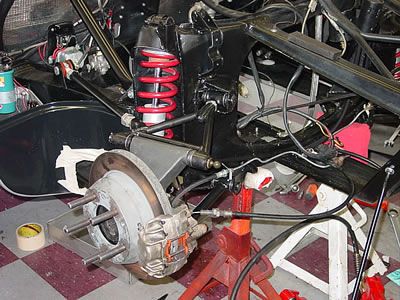 All new bushings (flan blocks) have been installed with new steel spacers as original.
The right side is now complete and waiting for brake disk.
Tricks of the trade. The gas cap opening can only be cut after the gas tank is installed, as to get the hole in the right spot. The tape represents the 11 mm. lip on the edge of the hole, the tape will be removed, leaving the fiberglass edge.
The hood is ready for final primer.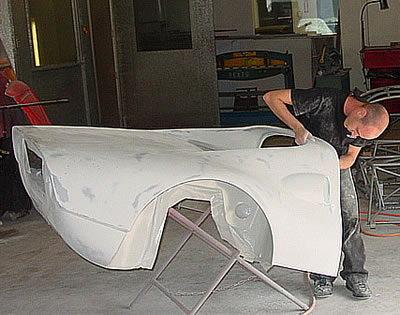 Ryan is preparing the tail for final primer. Kevin will paint the tail during the early shift Tuesday morning.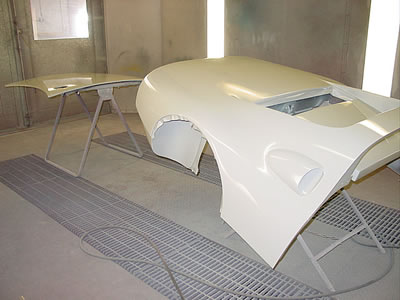 The final assembly on the 904 will take place on Wednesday. Then it is off to California she goes.