906-127
March 23, 2005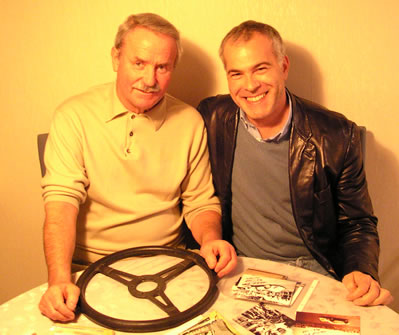 We talked about that original steering wheel...well, here it is. The x-owner, Manfred Pade, and the current owner, got together recently in Dusseldorf, Germany. As you can see, both the owners are excited that the original Momo Monza found its way home.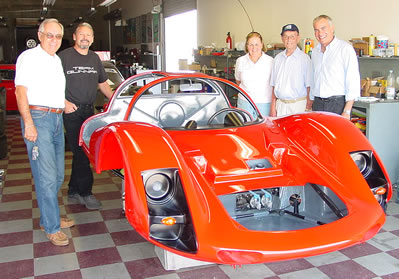 Here is another cool meeting with Mr. and Mrs. Sepp Greger at Gunnar Racing. Otto Grossmann, a Ft. Lauderdale resident and part-time neighbor of Sepp is pictured on the far left. Otto acts as a translator. Without him, Sepp's english and my german, are not good enough to communicate. We are gunning for a project finish date in April so Sepp can drive the car during its first test. By the way, Sepp is 90 years old.
First owner, current and last owner. These moments, for me, are priceless!! Sepp told us some really great stories on how he prepared 127 to win all the races it did. I will talk of these stories in some of the upcoming updates.