Porsche 906-138
04/05/02
First part of the project is chassis repair.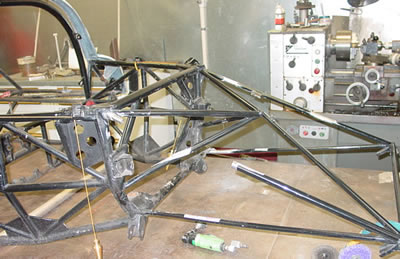 The rear tubes were spliced with the wrong size tubing.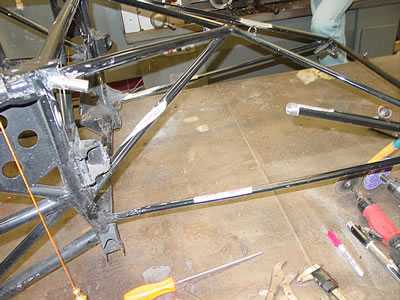 The chassis tubes are replaced with metric tubing for originality.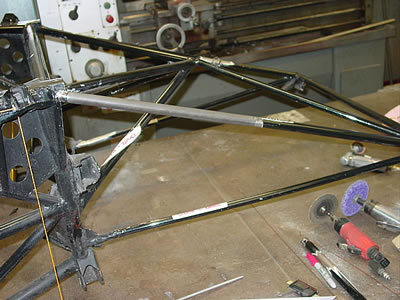 Chassis will be stripped and primed for the body fit.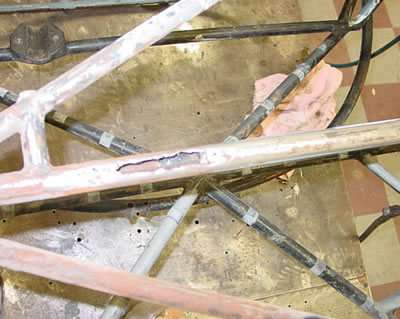 Lower tube succumbed to corrosion and replaced with new.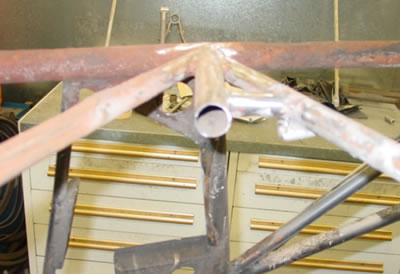 Tube remains, before replacing.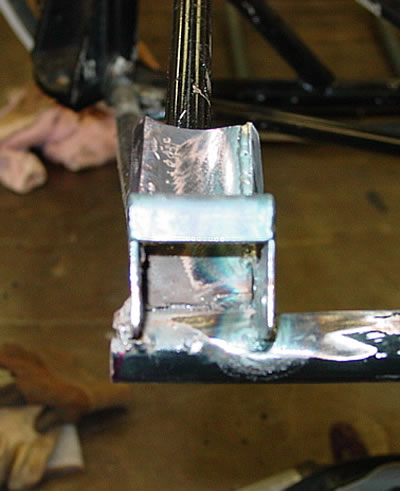 Rear jack and tail mount repaired.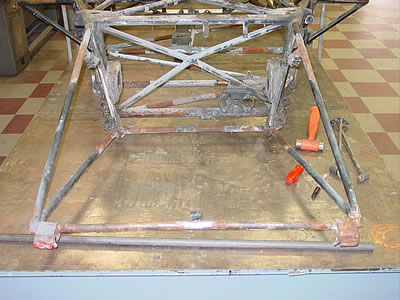 The front jack mounts and the front structure have been bent.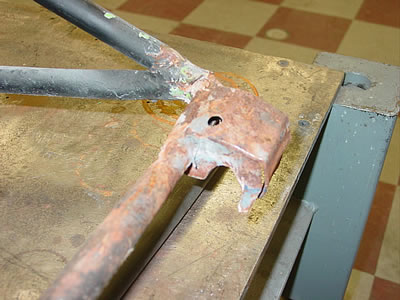 The front end was jigged.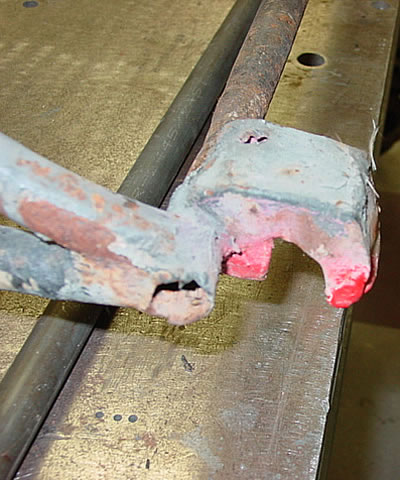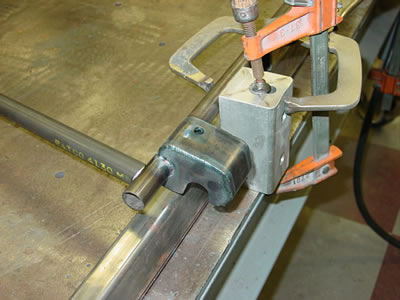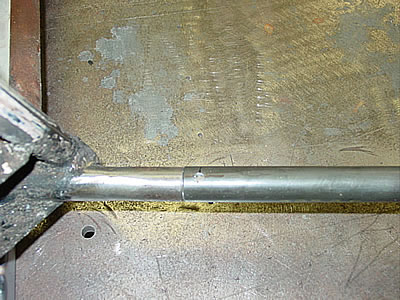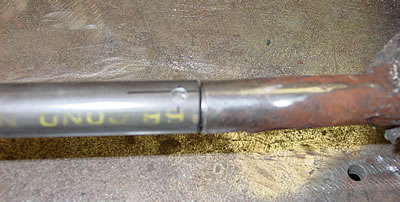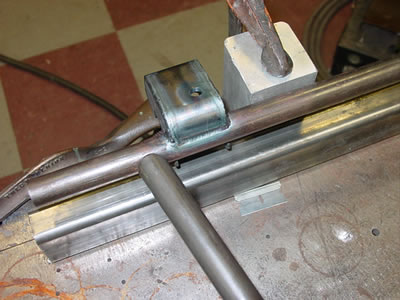 We replaced the front tubes and the jack spurs to the original specifications.