Porsche 906-138
04/02/02
HOUR 4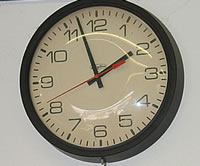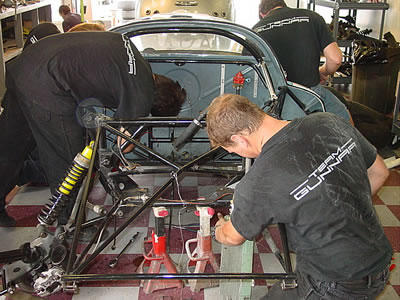 Eli is removing brake lines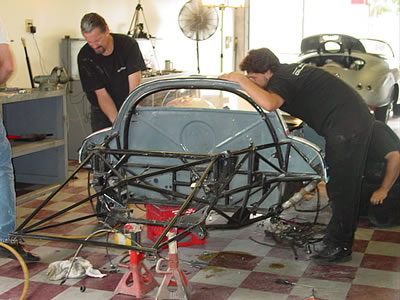 Kevin is removing the door seals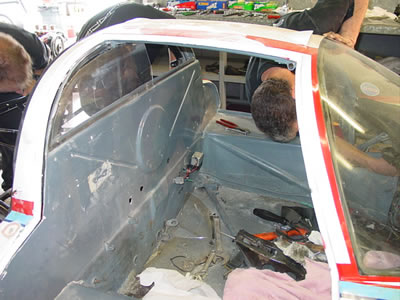 Next step is to remove the nose and the roof exposing the wires.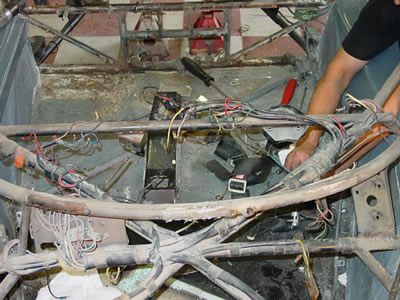 Andy is removing the tape off of the wires so that the harness can be removed.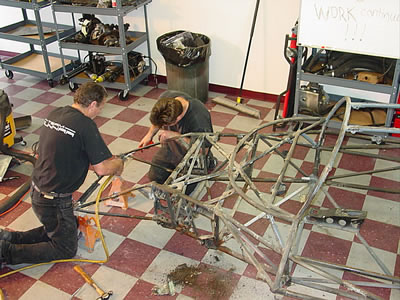 The last of the fiberglass patch is being removed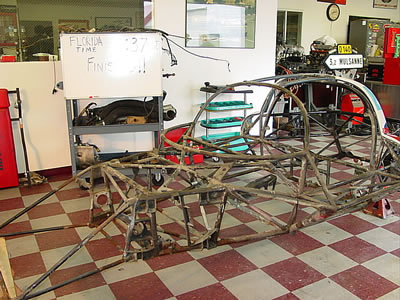 The car has been stripped in front of your eyes.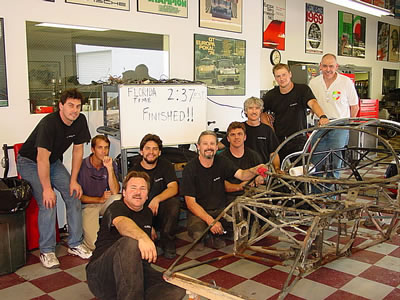 From left to right: Mark, Craig, Jack, Danny, Kevin, Ike, Andy, Eli, and Bill. Kristie and Sharon took the digital and still pictures. Craig and Kristie managed the web site duties.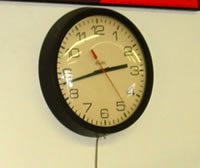 << Previous Update | Next Update >>