Porsche 906-138
07/25/02
Ryan is starting to sand the front nose cover. Again, one layer at a time looking for clues to the past.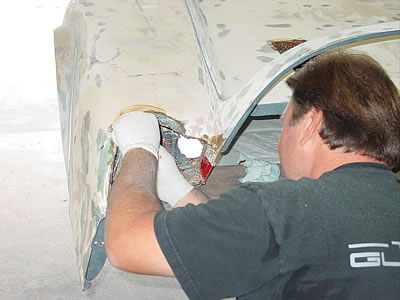 Jack strips the inside of the ducts.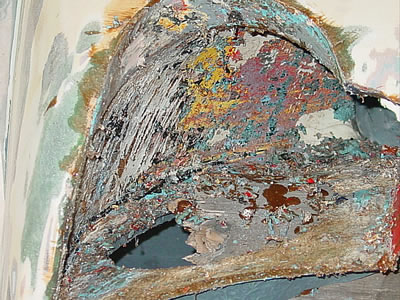 These are great areas to find old paint.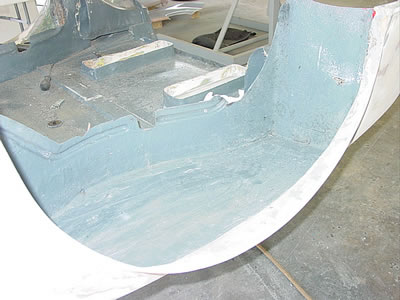 The inside receives the same attention. At this point we were unaware that the wheel well had a tough rubberized coating under the gray paint. Even 36 grit would not touch it!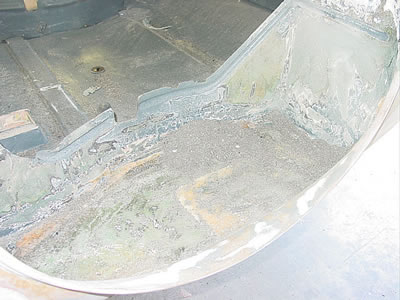 Many hours later, we see the stripped wheel well and patches from years of racing.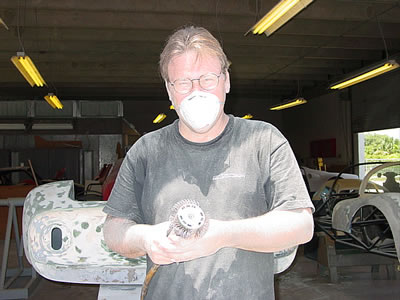 This is our magic tool for stripping out the rubber. Jack can attest that it was not a fun day at work.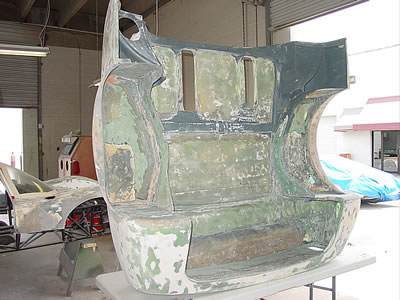 It has now been three solid days of grinding and we are now down to a thin layer of the original fiberglass. For the past three days Jack has been itching like crazy.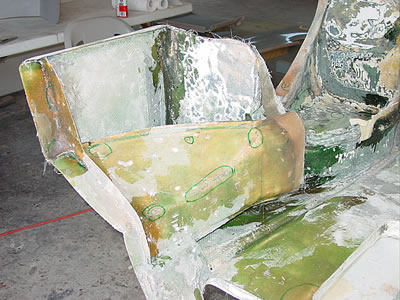 The next process involves the restoration of all of the edges, removal of the previous repairs and sloppy craftsmanship. These areas will be patched.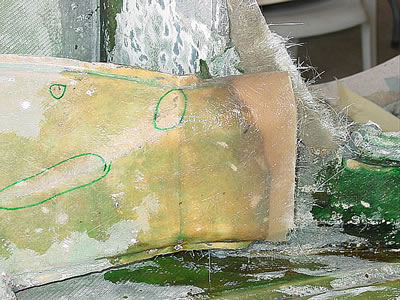 A close up of the inner duct work. Small cracks were marked with green marker and then glassed over. You can see how much we extended the rear of the duct.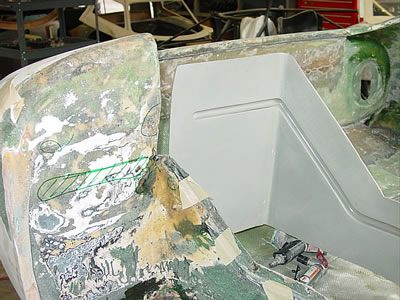 As you can see, we are a long way from the finished product. In the background is an original inner fender mold. Our job is to make the area on the left match the gray area on the right.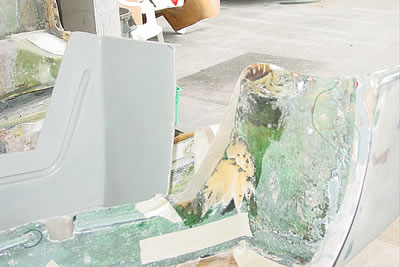 We always try to use as much of the original body work as possible.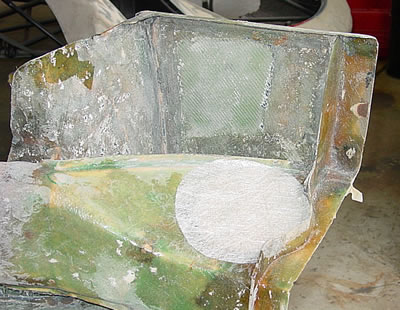 Yes there was a hole for the filler cap, but it was no longer round. We will fill this, sand it smooth, and re cut a round hole.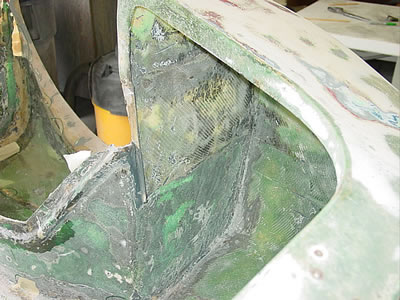 This area will require a lot of attention.