906-138
September 16, 2002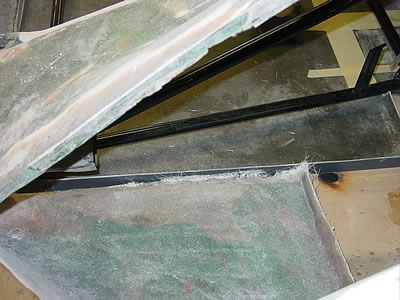 The whole time we are gluing the floor and the inner panels to the frame, we keep fitting the nose so we can keep index.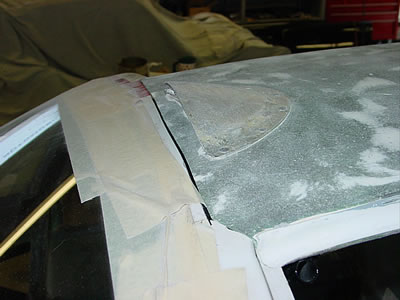 At the same time we are preparing the roof section to be glued in.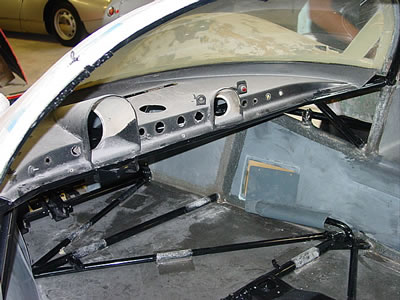 Starting to look like a car.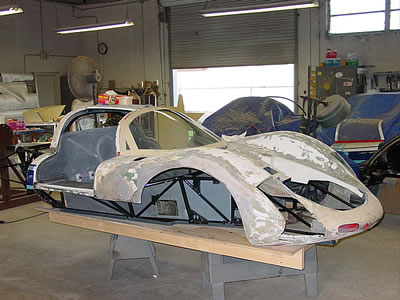 Since reparing the panels and the external body, we will reduce the weight by at least 75 pounds.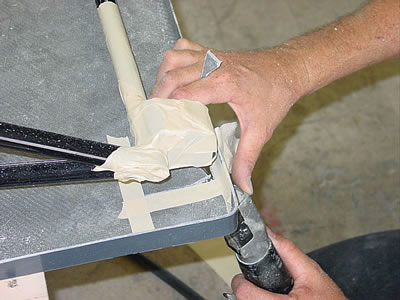 Andy trims the floor board around the front jack spurs.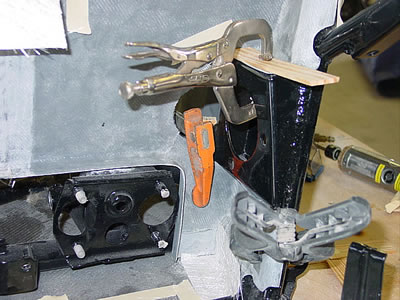 The factory didn't use all of the clamps and sticks that we do, but our panels fit a little better. Remember, we have months to build this car and they had weeks.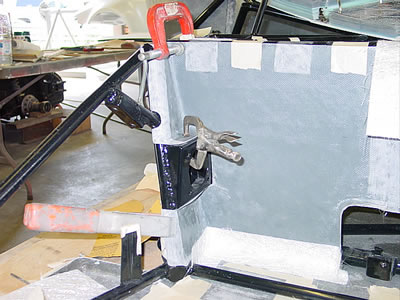 Now, when this panel is glued we will begin painting.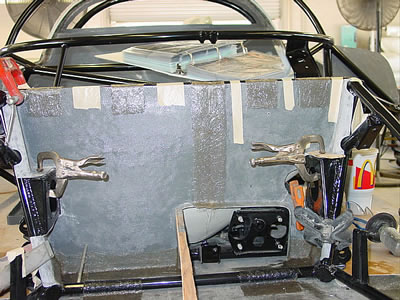 The matt straps are almost finished. As you can see it is easier to paint when the body is not on.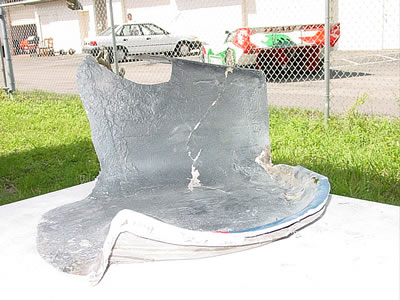 In between attaching the inner panels, Jack is preparing the inner fenders, which will be installed after the nose.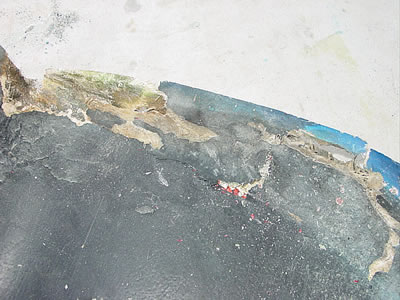 Same crash, different picture, the shit we'll do to save these old prototypes.
Now, all of the years of abuse have been removed.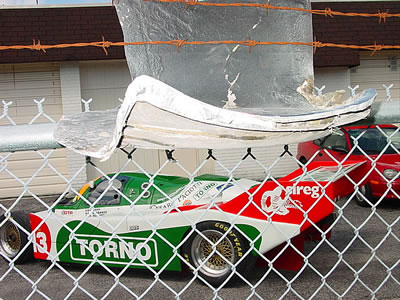 Did he put it in the fence to hold it steady, or did he just want the picture of the Torno 962?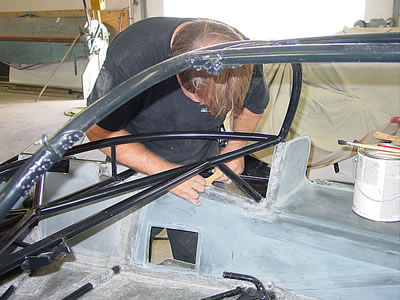 Jack applies the finishing touches, it's now 2:00pm, by 3:00 we'll be painting gray.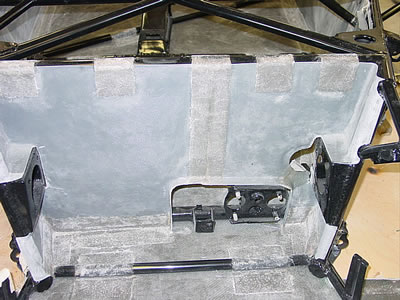 It is sanded now and ready for paint.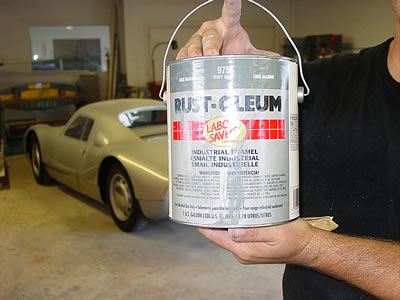 Jack holds the paint we use for the prototypes. The color is navy gray, we let Jack hold the can because he was in the navy for 10 years and in a nuclear sub for most of that time, which must mean he put 20 years for Uncle Sam.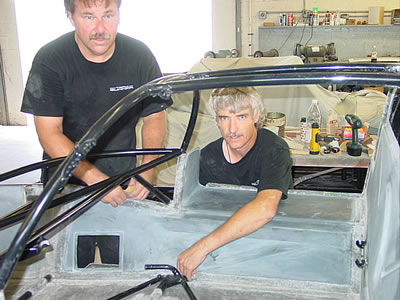 Posers.