906-138
September 18, 2002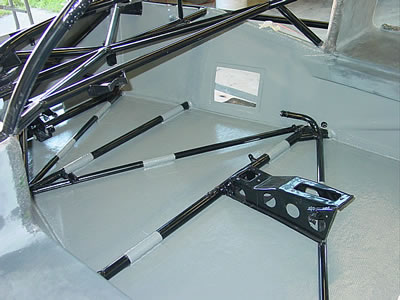 Here are better pictures of the painted floor.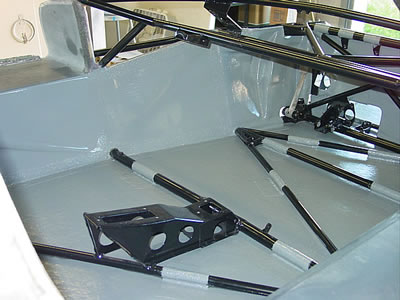 Detail, detail, detail.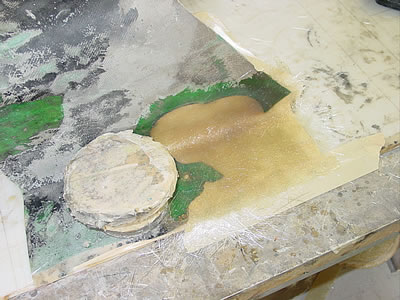 Now, we save the inner fenders.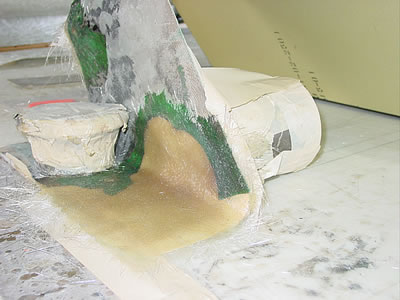 This is a repair where someone has cut massive brake cooling duct holes.

Getting ready to duratech the headlight buckets now that they are all repaired.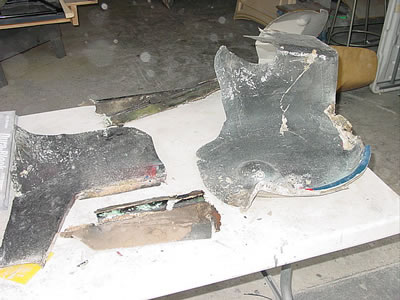 These pieces of inner fender have to be ground to the original material.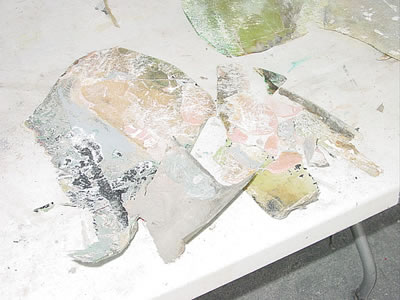 The pieces will be one piece when we are finished.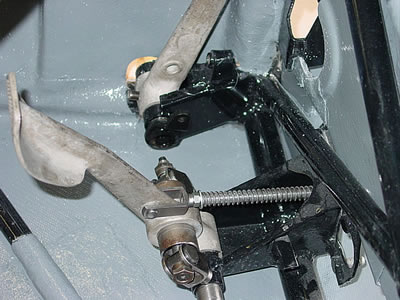 Andy is installing the pedal assembly because it is way easier to do while the body is off the frame.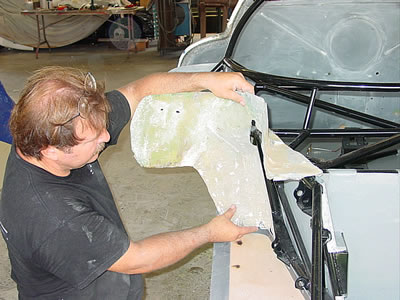 Jack is now piecing the fender panels together.