906-138
September 19, 2002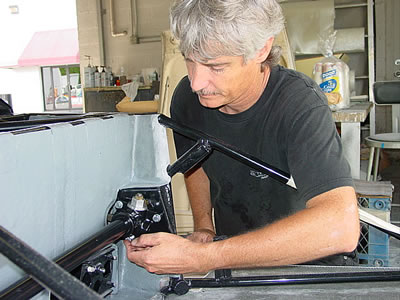 Andy is installing the steering rack, which is also easier to do before the body is installed.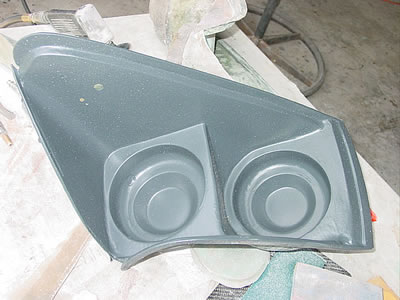 Seems like weeks to save the headlight bucket. One more sanding, then black primer, then we can finally make the mold.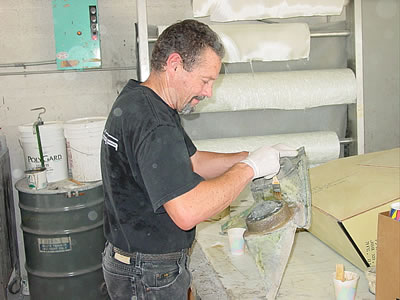 The repairs will be finished on the other headlight bucket when Kevin is done with this lay up, which is installing the new back of the headlight buckets.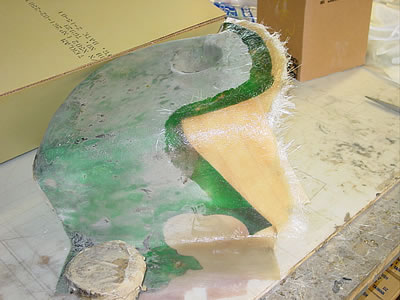 The inner wheel well becomes too small when it's cut out of the fender, so to reinstall we add a new edge where it's cut from the nose.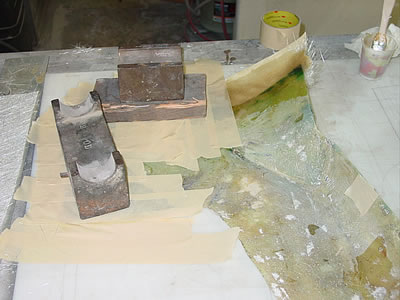 The steel pieces are actually dies from the tubing bender (heavy), which hold part of the wheel well flat when adding a new section.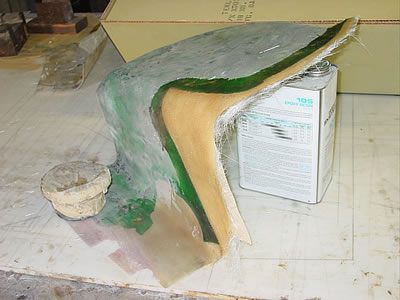 The lighter colors are the new material to make this thing like new.
Now Jack is grinding the inside of the front hood because it has 8,000 layers of crap on the inside.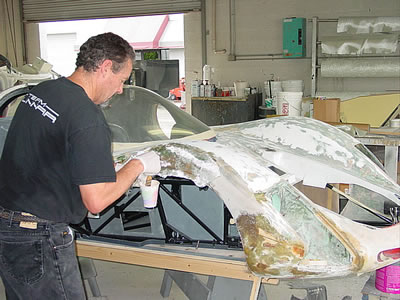 Before Kevin can final fit the right headlight bucket, the repair work has to be finalized to keep index on all the repaired pieces.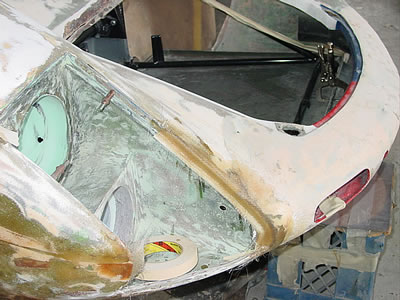 The headlight bucket is held on with cleko clamps, while the dark areas (which are new cloth and matt repairs) are drying.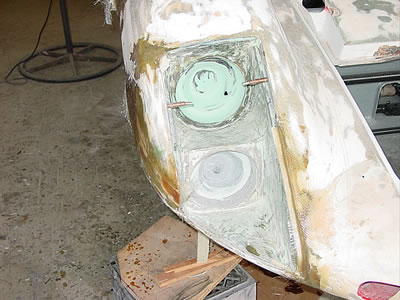 Here is a better look.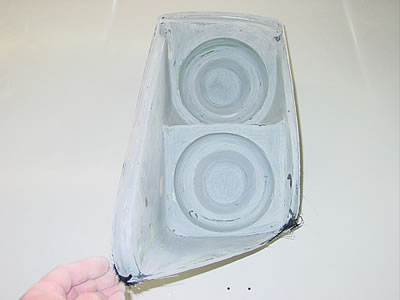 Here is the left bucket ready for final primer.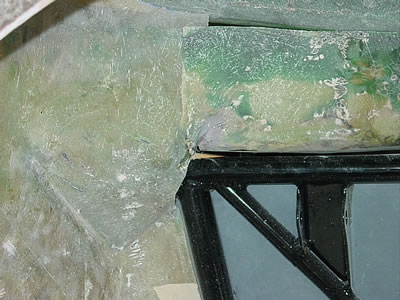 The seam in the middle of the picture is ready to be connected, thus completing the three pieces of the inner fender well.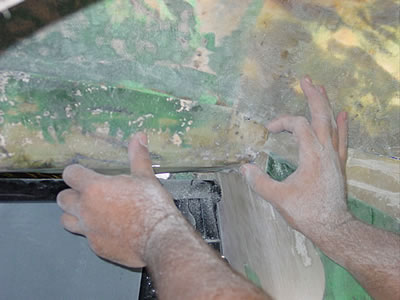 This is the other side.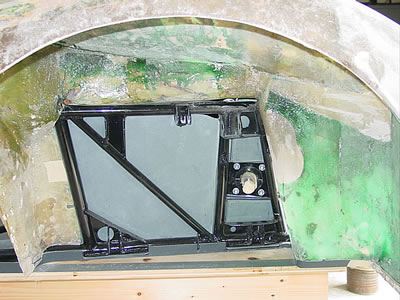 Now all three pieces are connected and tomorrow we will do the bodywork and give it a coat of duratech. We will install it with the nose next week.