906-138
September 22, 2002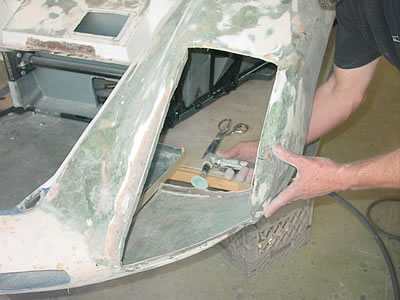 The fender edge has been remade and it's being tuned in.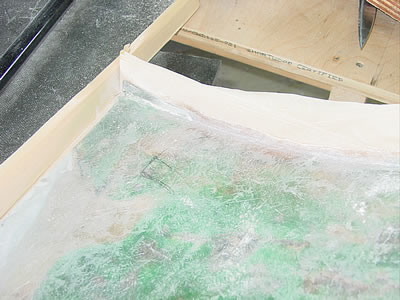 The tape on the left of the picture is the release agent between the floorboard and the lower left section of the nose, this will be the flange that will connect the floor to the nose.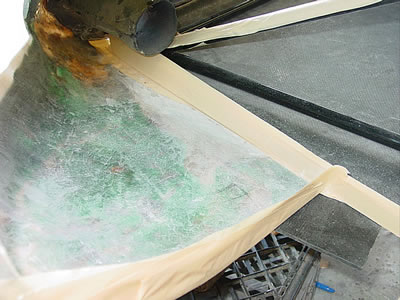 Here is a better picture, the resin does not stick to the tape (old trick).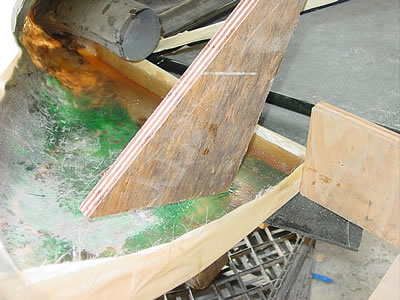 The edge needs to match the bottom of the floor so the wood holds tension to make both surfaces even.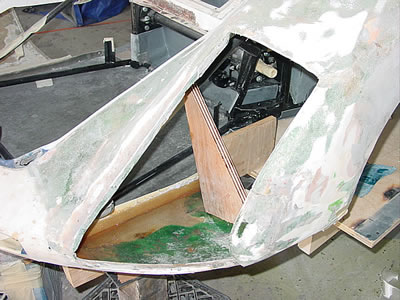 The new edge has been applied.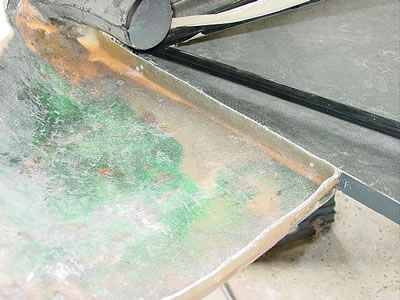 The new edge is now trimmed and the holes in the front and the back are for cleko clamps.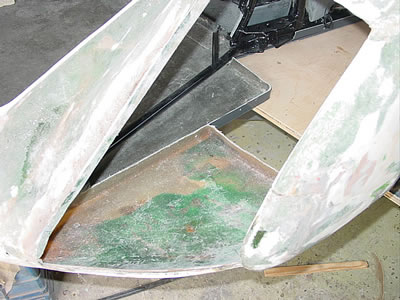 Both edges are finished.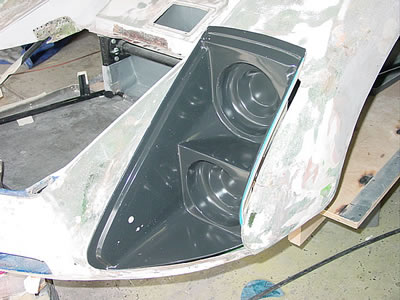 The headlight bucket will be installed after we skin the inside of the nose with the German glass.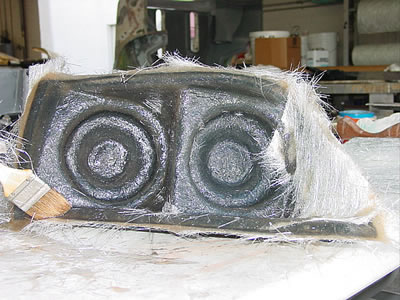 Making the mold, we will use five layers of 3/4 and 1-1/2 matt.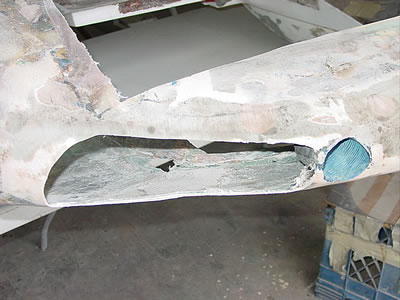 Now the ugly work starts on the brake ducts and the center part of the nose.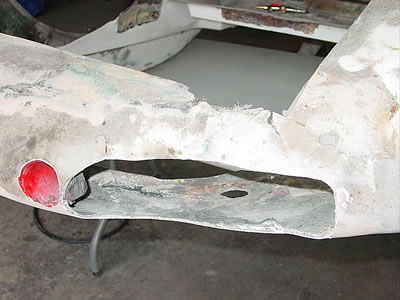 Many crashes have left this section of the body in dire need of repair and rebuilding.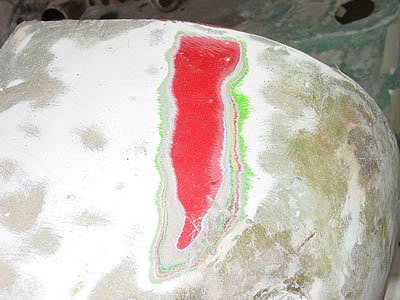 The bottom of the car revealed this color lineup from years back. Sometimes this is the only way to figure out how the car was used through the years, especially when you're having trouble getting information.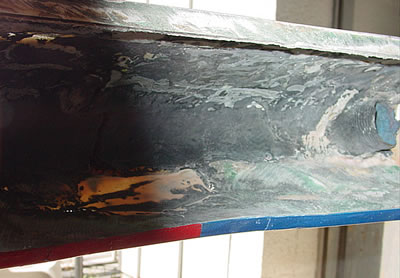 Doesn't look like much in the picture, but there are a dozen crashes and about 1 inch of fiberglass, cardboard, track rocks, tire rubber, and bondo between this layer and the front of the car. The picture is correct, but the nose is upside down.