With permission from Porsche we are going to start calling 906-138> 906-151
In the days to come, we'll explain why Jurgen Barth thinks the car is 906-151.
November 18, 2002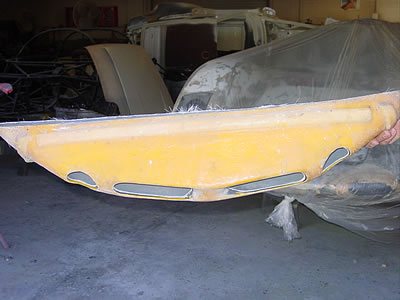 So, 906-151 is a long nose, long tail, injected factory car that raced and finished 2nd in class at LeMans. The picture above is the mold for the E long nose. We got this mold from a talented Porsche restorer, Robert Hatchman. Robert sent this mold to us, maybe 10 years ago, now we get to use it. Thanks Robert!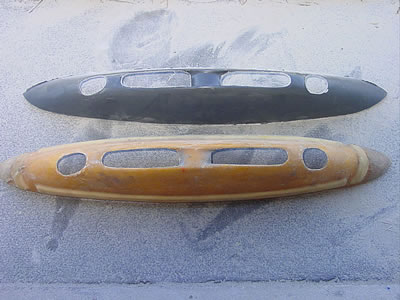 Here is the mold and the part just removed.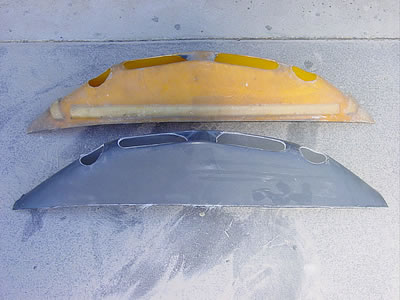 Another view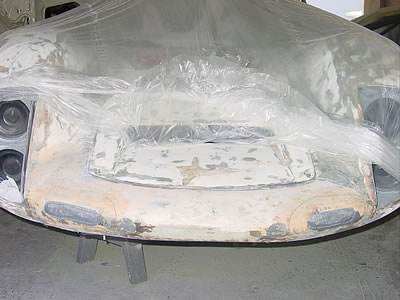 We never finished the front of the car because we knew there was a good chance that it had a long nose in an earlier life.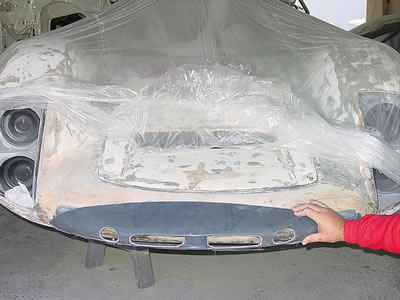 The earlier life showed signs of the front right fender and the nose being replaced. The replaced panels were of the heavier oz. weave (glass) and the rest of the nose was the light oz. weave. When the pieces were replaced, it appeared that the workmanship was done by Porsche, not by some racing team who generally didn't have a clue about fiberglass or fiberglass repair. This always opened the door in Kevin's eyes that something had changed early in its life.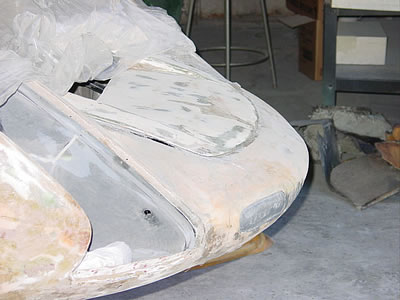 Here is another view of the short nose.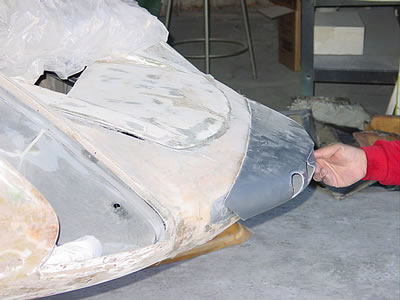 Here it is with the piece added. The long nose and the long tail were used for top-end speed.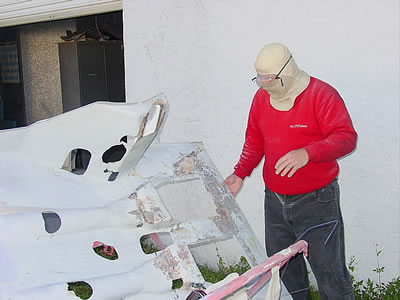 Jack is blasting all the old paint to prepare the surface for all the repair work that needs to be done on the rear undertray. This is another part that we could make and install in 1/4 the time, but if we can save it, it makes the car more original.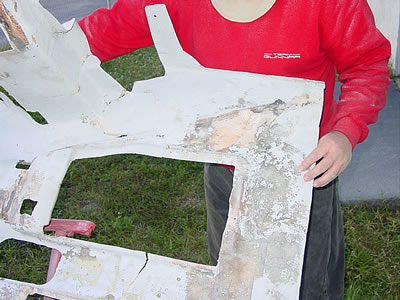 Through the years, like the rest of the car, it's been rode hard and put away wet, so we dry it out and make it nice.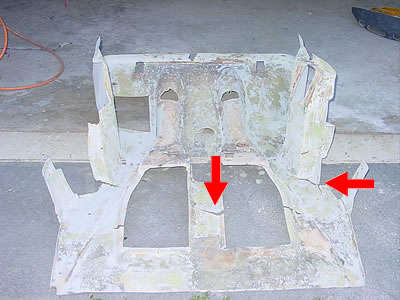 Now that it's blasted, all the uglies show their faces.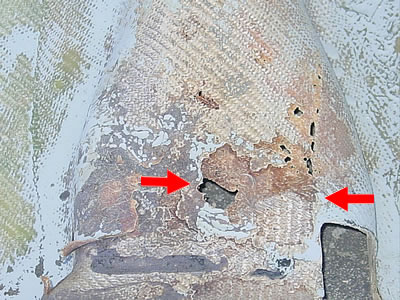 When the uglies are repaired, this part will be just as light as original and will look new.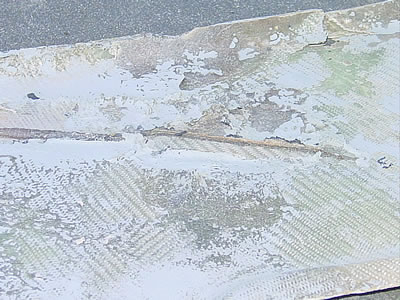 More ugliness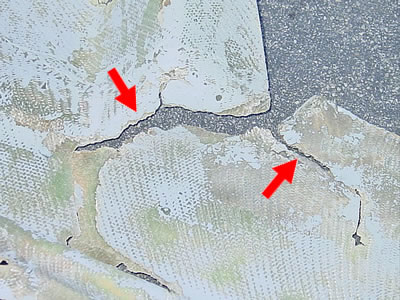 These cracks will be rejoined and the undertray will be painted before assembly.
Upper view of the bottom side.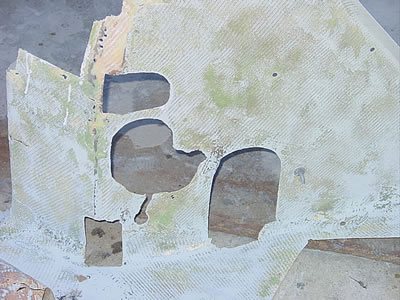 These are the inner fender brake duct and suspension holes.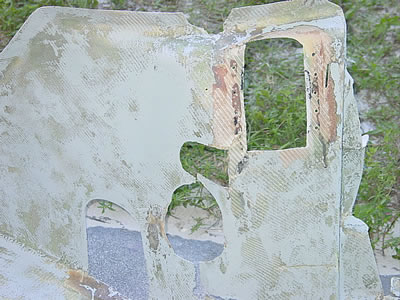 These holes will be repaired to the original shapes and sizes.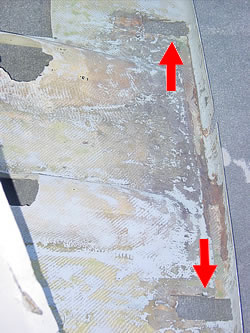 This is the back, the two square cutouts are for the jack spurs. The jack spurs on the car are different from both the front and rear of a customer 906.