906-151
January 8, 2003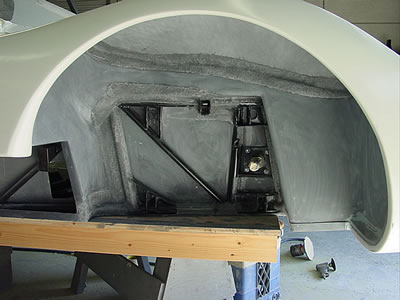 The 906 is being prepared for final paint, including the fender wells, which also get painted white.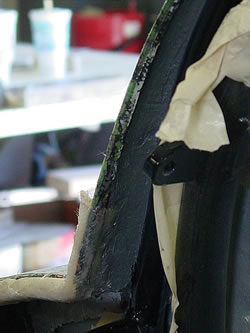 There are still a few little details that need attention.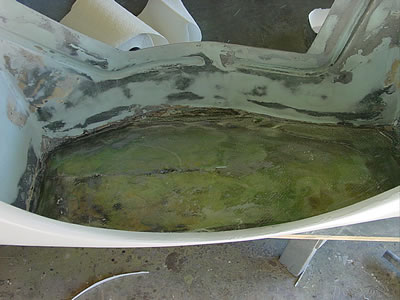 The last thing to do on the tail is to skin the inner fender well for strength and looks.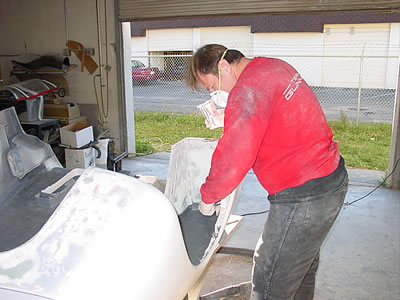 Here Jack is applying the final layer of 10 oz. "S" weave.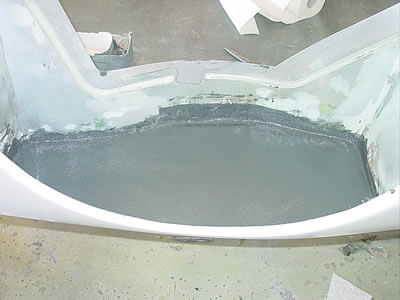 Note: we use gray pigment so you'll never see chips.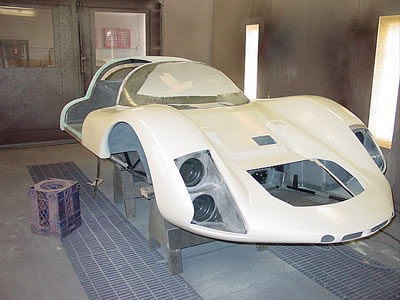 The body is back in the spray booth. The roof and the rear apron are getting their final bodywork and will be primed white tomorrow.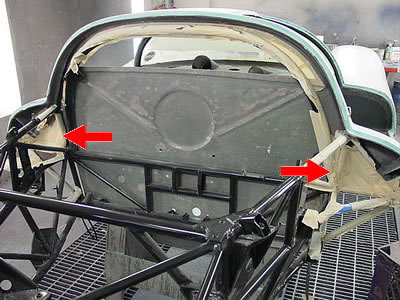 The arrows point to the last structural layups which provide strength for the door aprons.