906-151
January 6, 2003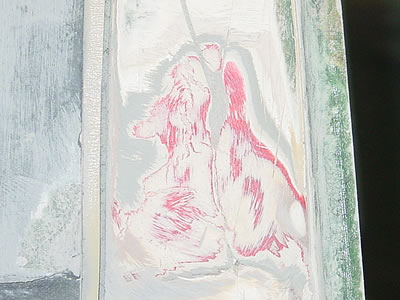 There are still signs of red over the first layer of white. This is the panel between the door and the deck lid.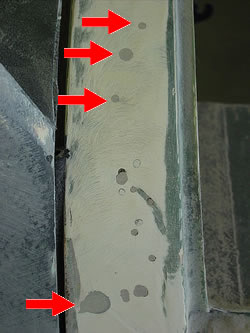 The arrows at the top are again, the holes for the number light on the right side of the car. The arrow at the bottom shows the hole for the Factory deck lid latch that was filled a million years ago.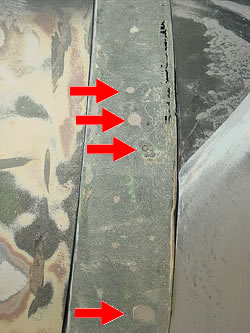 The top arrows are for the number light on the left side of the car. The hole on the bottom is also for the deck lid latch. The three panels will be fit with proper seams on tuesday and wednesday.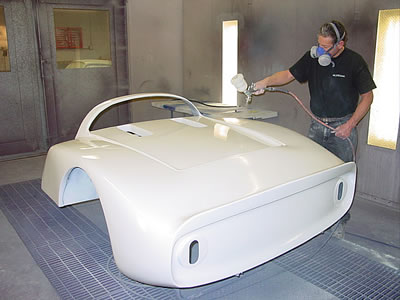 The deck lid gets it's first coats of white primer. Final primer will be applied on wednesday.
All of the bodywork will be painted by friday.
Stay Tuned!