906-151
January 10, 2003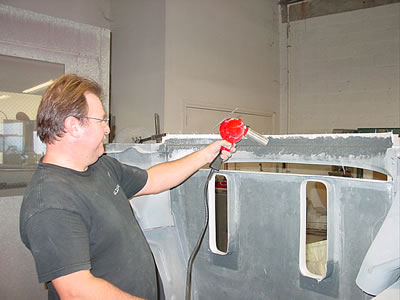 Jack is fanning heat on the material he just applied to tighten up the gap between the tail and the body.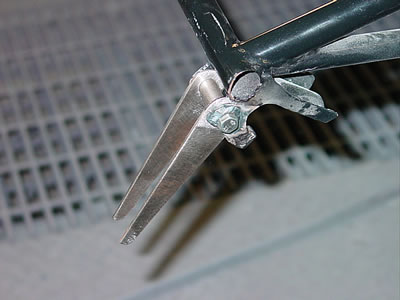 We decided to make new tail hinges because the old ones needed too much work.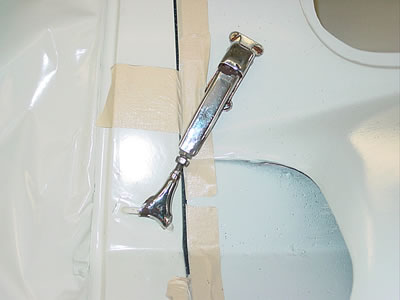 We reinstalled the Geze clamps which will give us a reading on the gap between both panels.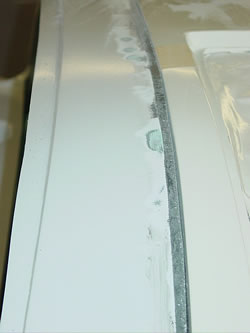 This gap is important because after paint it is too late to fix it.