906-151
January 13, 2003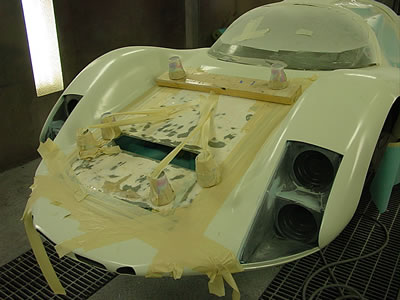 We thought we would have to remake the front hood (because a long-nose, long-tail hood is different), but we can alter this one to work.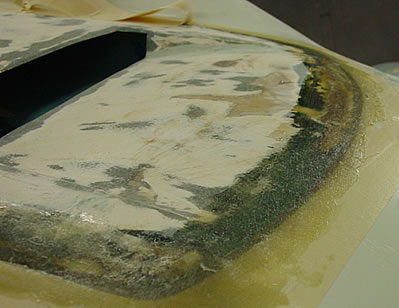 To make it fit the nose perfectly, we tape off the nose, do a good grind job on the edges, and with layers of matt and cloth we glass it right to the nose. Tomorrow morning it will pop right off and fit perfectly.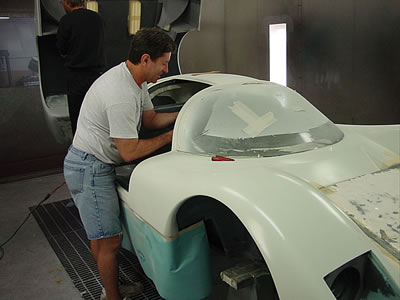 Meet Harry! He is our ace window guy. He is removing the original windscreen without breaking it.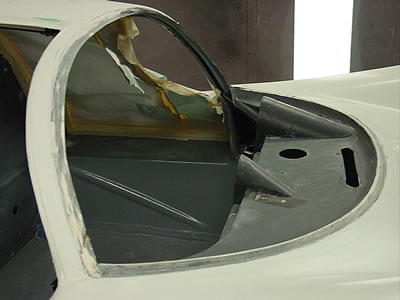 When the window is removed all of the rubber is sanded out of the groove.
In this picture, you can see that the rubber is still on the left side (bottom side of the picture).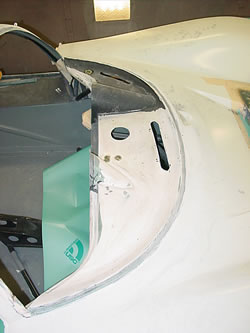 The dashboard only had a few layers of spray bomb black paint. We remove all the paint to the original gel coat.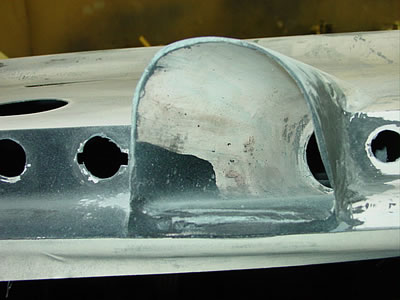 The little black area you'll see in the next pictures is hand painted by the young German kid who assembled the dash.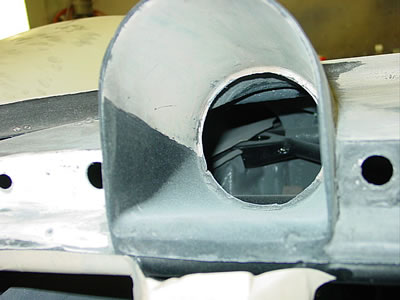 All 906's and 910's had this paint work done because of glare on the gauge.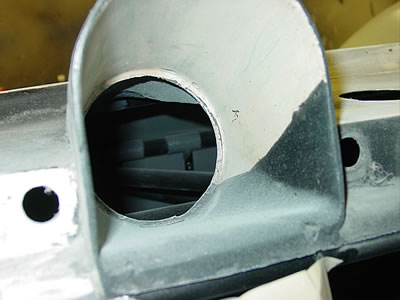 You can see that it is painted on both sides of the gauge pod.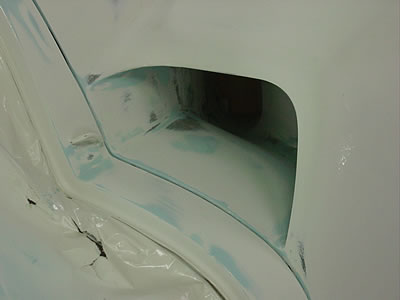 All the tail seams are finished and ready for final primer and paint.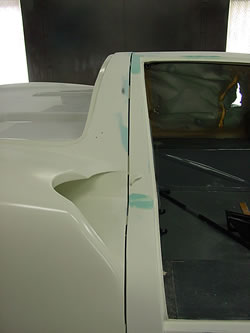 Nice seam eh!!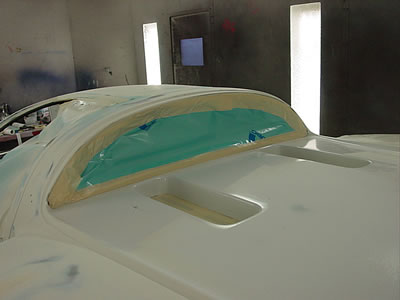 Taped off and ready for final primer.
Sanded and ready for final black primer.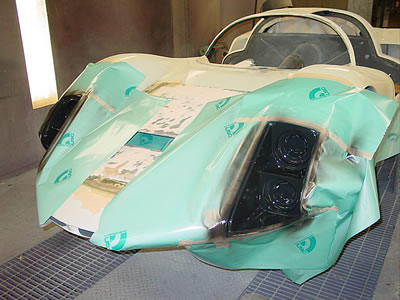 Final black primer at 5:45pm.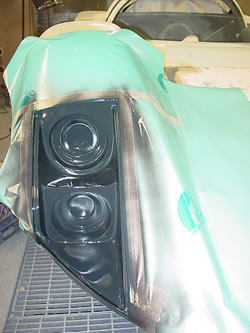 It's 6:00 and I will join Jesea, the webmaster, so all you folks have something to look at in the morning.