906-151
January 17, 2003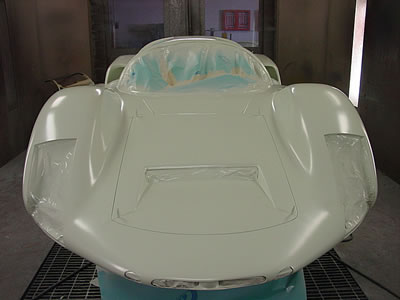 I was a little late this morning. I arrived at the shop at 4:10am, but I got paint on this beast by 8:30.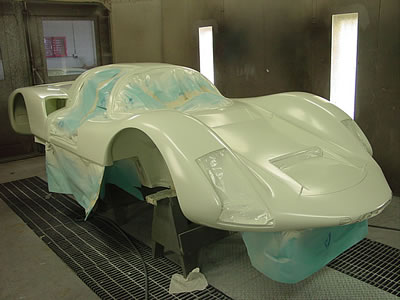 The body is ready for final sanding and final paint. I'll do it this weekend, weather permitting.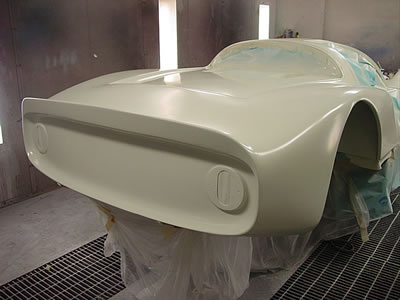 The tail will need one more block sanding and another coat of primer.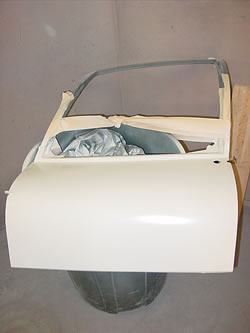 The door will also have to be primed one more time.