906-151
March 3, 2003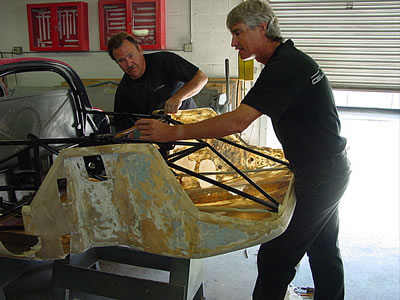 Andy and Jack are doing the final fit on the rear undertray.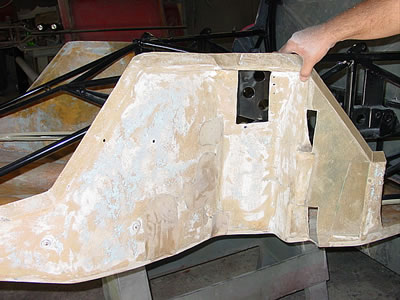 Jack has already rebuilt the tray.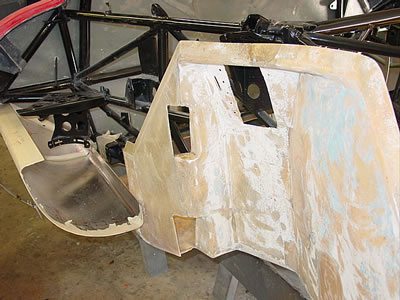 Everything must fit together.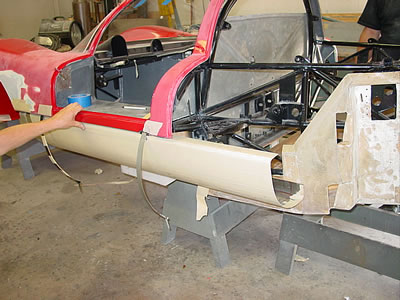 Mark is finalizing the fuel tank.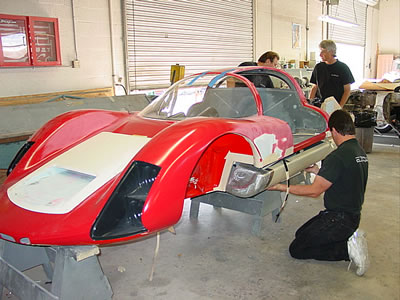 The front of the tank is done and is now being fit for the rear.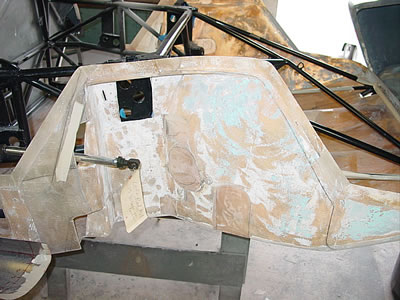 We must check to make sure all the suspension parts and the tail fit before they are installed.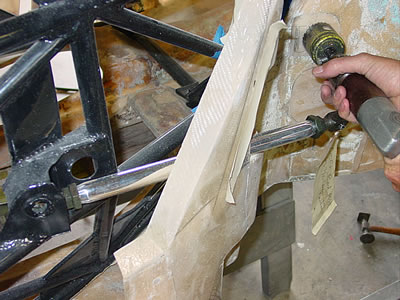 Andy is drilling a hole for the brake line or a brake hose.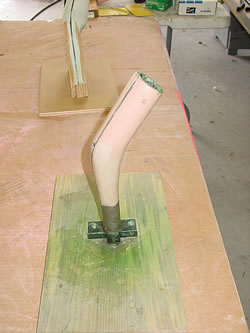 I'm making the nose ducts, thanks to Robert Hatchman. He made these molds when he restored Frank Gallogly's 906.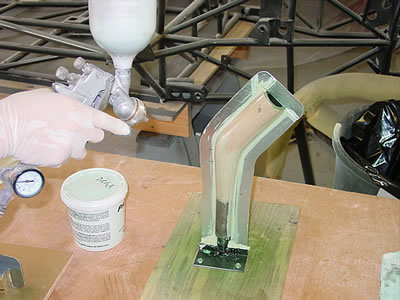 We made flanges so the ducts are two piece. The mold is waxed, clayed, and now I'm spraying PVA as a mold release. This release is water soluble so taking the part off is easy if the surface is rough.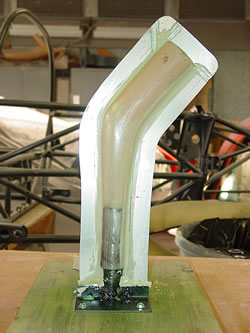 This is a better view.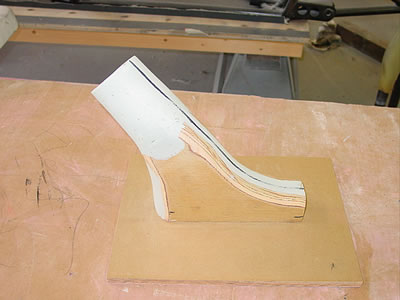 This is a brake duct that Robert just made for us because he couldn't find the original one.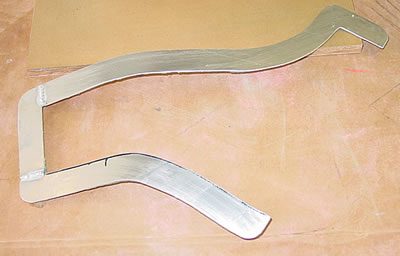 Mark made flanges for the ducts out of .063 aluminum.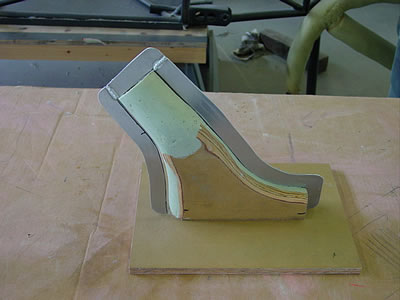 I use clay on the back side to hold the flange in place.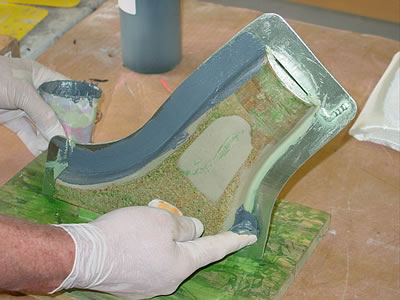 When the PVA is dry, I use cabosil for the flanges.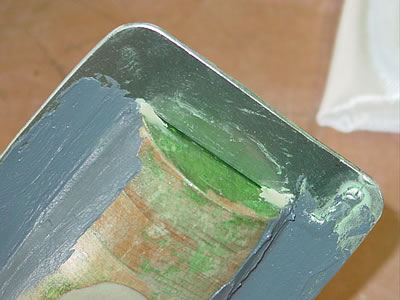 A close up.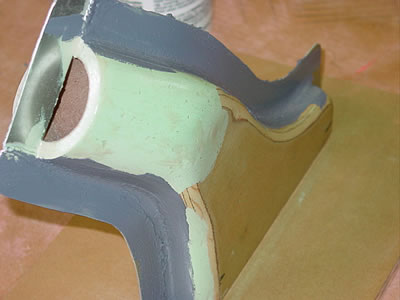 When the cabosil is finished, I paint the duct with a coat of resin before applying 1 1/2 oz layer matt and one layer of 4 oz cloth.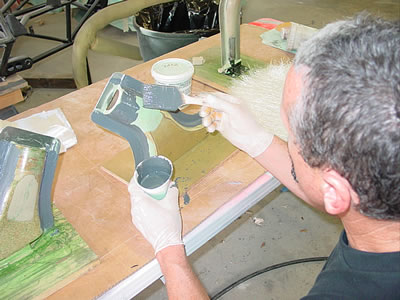 Gray paint, gray hair, oh well!!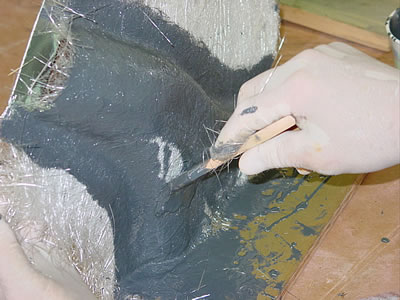 I saturate the matt pretty good and then let the cloth soak up the resin. This makes for a stronger part.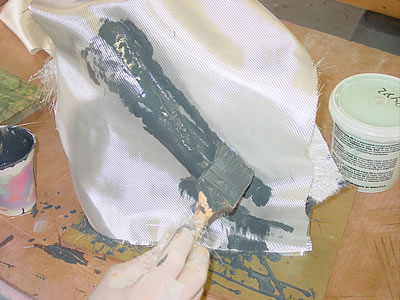 Now I just brush the glass to the wet part.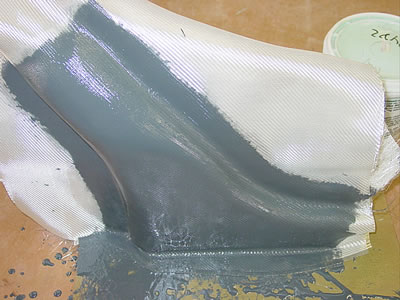 And you end up with this.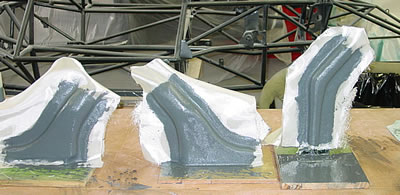 All three are finished on one side and tomorrow morning I'll finish the other side. I will glue the halves together around lunch time and install them in the car before I go home. Wednesday, the car goes into the booth for final paint.