906-151
March 26, 2003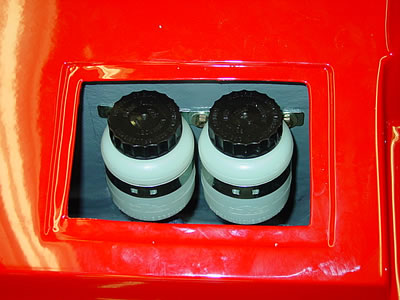 The brake reservoirs have been installed. These will be covered with clear plexiglas.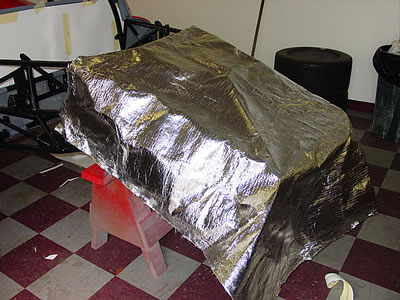 Letting the fire proof material un wrinkle itself.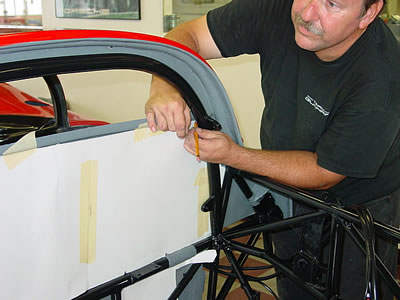 Jack is making patterns for the material.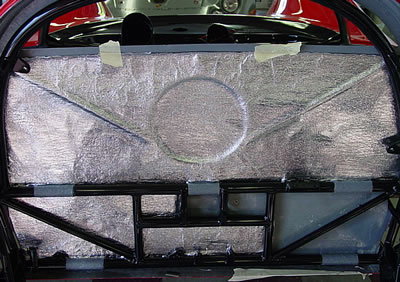 Trial fit, this will be glued in, in the morning. The material has to be installed before the shift rod, brake line, throttle cables, and electric harnesses can be installed.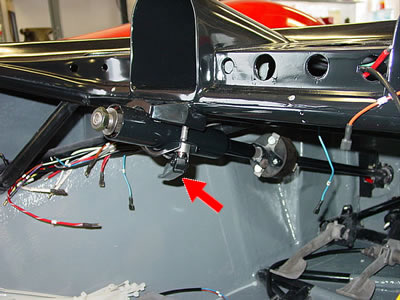 Andy now has the steering column installed. The arrow points to the adjustable lever which allows the column to slide forwards and backwards for long and short armed drivers.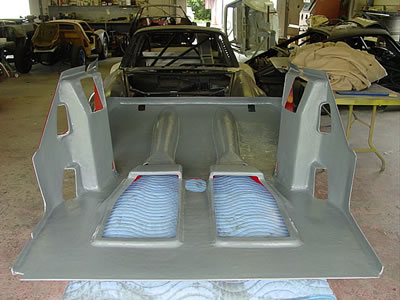 The undertray is now painted navy gray.