906-151
March 25, 2003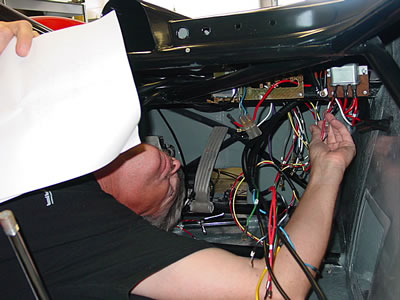 Andy will spend the next two days on his back.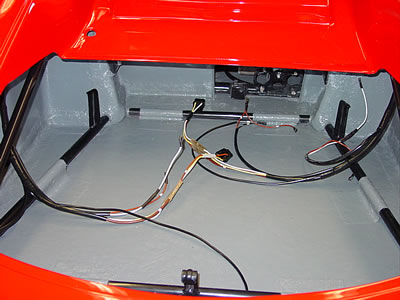 These wires will find a home as soon as we install the headlights and horn.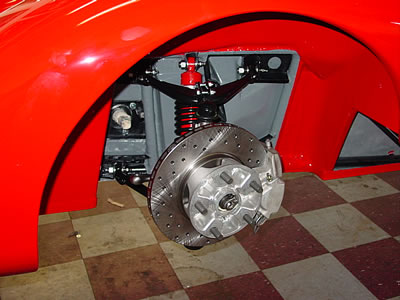 This is the left front suspension finished except for the steering arm.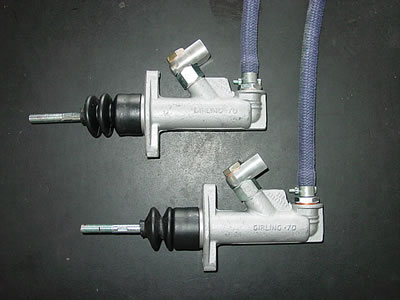 Master cylinders are ready for installation.
When I told Andy that he needed to get these in today, he jumped for joy just to get out of that cockpit.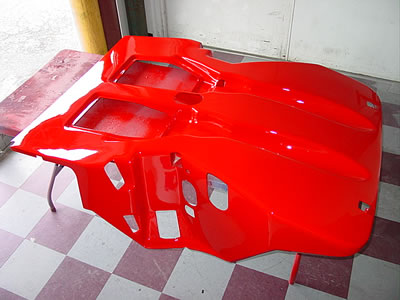 Final primer and final paint were applied at 4:00pm today.