906-151
April 14, 2003
Left side old part, right side new part.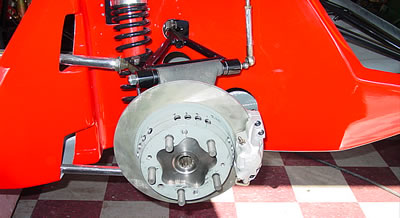 The brake discs are now installed.
The safety switch is not original, but you have to have it to race these days. It is an original Bosch switch used on every racing Porsche from 1969 to 1984. This type was not used on the 962 or the
GT-1s.