906-151
April 15, 2003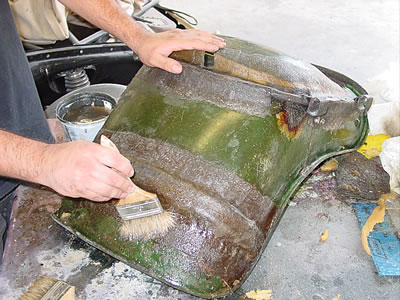 Now for the seats.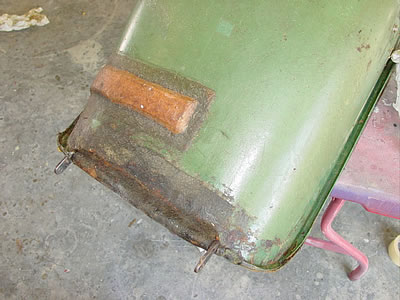 The shells are original and as you can see the workmanship is what it is.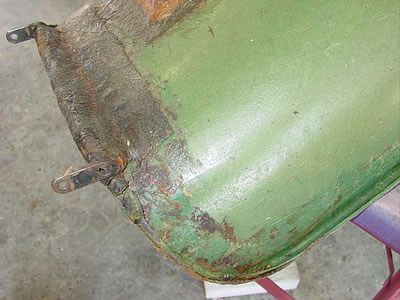 This is the passenger seat, so it's in better shape than the driver seat (less use).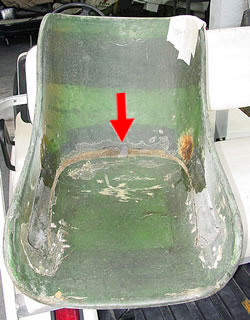 The arrow points to the deep dish effect.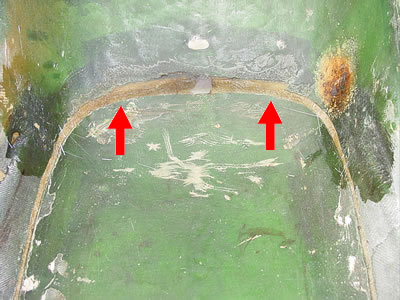 This space is to give the driver a little more head room (factory mod).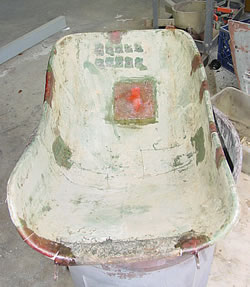 This driver seat has been lightly sanded and ground where the dark epoxy patches are.
Tomorrow they will be painted gray and then off to be upholstered.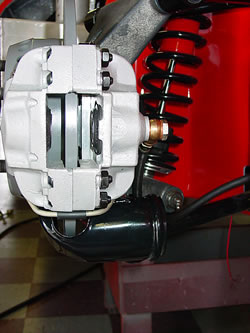 The brake air duct has been installed.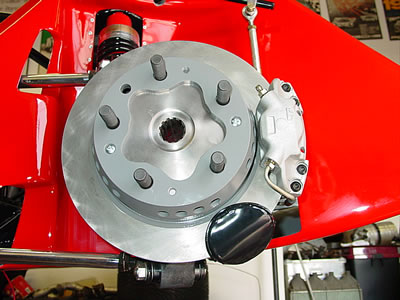 Another view.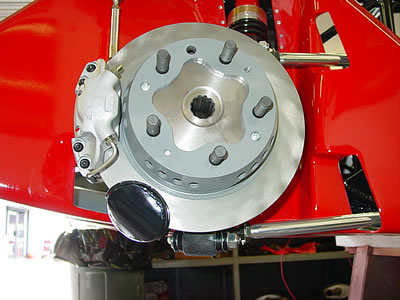 Does this look great or what?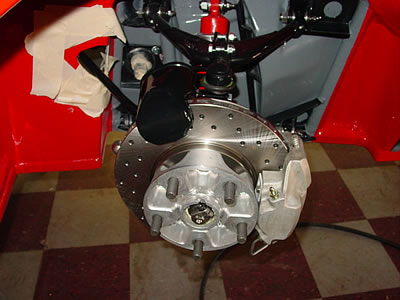 Front brake duct is installed.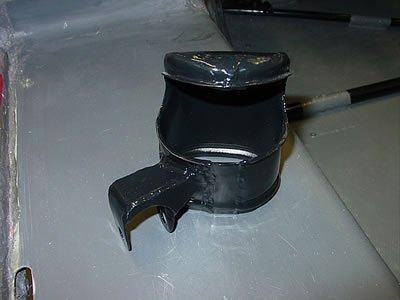 Here is a close up of the factory steel duct.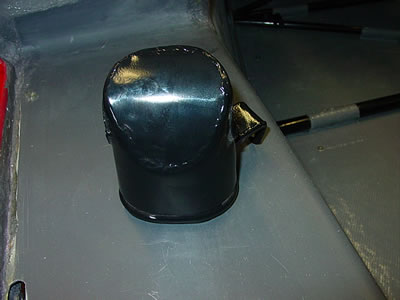 This is the backside view.